A successful first year for Principal Tammy O'Neill
Principal Tammy O'Neill has successfully completed her first year at Cleveland High School. After months of learning new names, transitioning to a new office, and expanding upon traditions, O'Neill has left already left a significant mark on the Cleveland community.
Throughout the year, O'Neill has honored past traditions but has continued to improve the school environment and educational opportunities for the students. "In every aspect of our school, there is success. However, success can always be built upon," O'Neill said. "That to me is the definition of a profession: we are continually striving to improve our practice."
O'Neill, along with other administrative and staff members, have implemented several short-term and long-term changes. Next year, there will be alterations in sequencing of classes to strengthen the social, emotional, and academic strength of students.
Administration also worked to develop a student intervention team, in which counselors and interventionists will be able to mediate with a set of group strategies when a student is struggling. As part of that team, O'Neill is responsible for allocating resources. She extended  library hours until five o'clock three nights a week. "I love that students will have a safe place in our neighborhood until five and access to more services," O'Neill said.
O'Neill worked to add more electives in an attempt to enrich students' academic experience, and is collaborating with parents and the PTA about stress-reducing tactics.
She has also done more long-term changes. "I've done a lot of analysis, assessing what things are missing and figuring out how we can fill those gaps. Most of the work is evolutionary." Specifically, O'Neill noted her concern about the 85 percent graduation rate and hopes to increase the amount of student achievement. She doesn't want to reduce the rigor or expectations; rather, she strives to maintain the high expectations and then increase support systems.
In general, however, O'Neill doesn't want to completely change the environment at Cleveland. "I'm not looking to make some big bang; I'm looking to pay attention to every kid and ensure that every student has success."
As for her biggest challenge, O'Neill said she sometimes struggled with getting to know the students, families and community members on an individual basis. "It takes time. We have a large student body, but I will get there."
O'Neill admitted that first years at a new school are difficult. "You have to prove yourself in ways….I have the same appreciation for Cleveland that Mr. Cook did. I am very proud that it feels like people got to a point that they do see that in me," she said. O'Neill added that instilling her values and expressing her passion doesn't stop after one year, but is a continuous process.
Her favorite moments from the year were seeing traditions of Cleveland, such as hall decs, pep assemblies, and the auction, as well as preparing for the 100th anniversary. She appreciates students' spirit and the extensive work put forth by staff in pursuing endeavors that don't get compensated monetarily.
On a day to day basis, O'Neill loves talking about improving education with others. "I have had so many conversations this year that feed my soul," she said. "I am so proud of my profession."
After the year concludes, O'Neill hopes everyone is aware of her appreciation for Cleveland. "Everybody from all areas of the community have been gracious, kind, forgiving, enthusiastic and supportive. Since I have been to so many places, I know how rare that is."
She concluded, "I am going to continue to make sure that everything I do is with the foundational belief of positive intent. I completely believe in the staff, our students, and the community and am excited to see what awaits Cleveland."
Leave a Comment
About the Contributors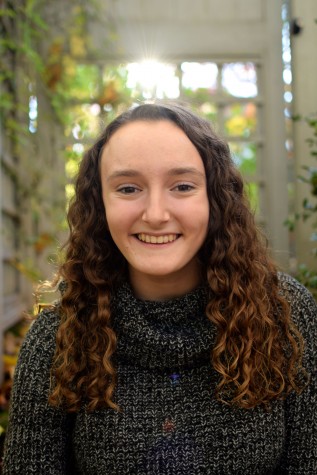 Emily Diamond, Editor-in-Chief
Grade:

Senior

Favorite food: 

Sushi

Favorite movie:

The Internship

Favorite Artist/Album:

The Shins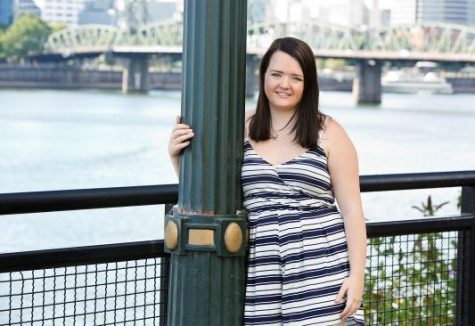 Ashley Lytle, Editor-in-Chief
Position: Editor-in-Chief, Online Editor, Page Editor, Photographer, Videographer

Graduation year: Class of 2017

Favorite thing to do: Hang out with...