College checklist: The senior year survival guide
Summer is here and each day brings us closer to the start of a new school year. Many dread that day which seems to be arriving sooner and sooner each year. For some, including myself, this summer is the bridge connecting our junior and senior years. With the continuation of classes, we are faced with a pressing question: What about college?
Here's some advice I've been given about how to go about this process. Even if you want to take a gap year, you're still going to be applying to schools. You'll just defer your enrollment for another year when it comes time.
Whether you're a student about to be a senior or just someone trying to start early, these are some things I've been told to keep in mind as I begin to consider where I want to continue my educational experiences after this next year:
If you have no idea where you want to go, get one. Start researching colleges and visiting those around you. Figure out if you want to go to a large school or a small school; out of state or in-state; a public or private college; a two-year or a four-year school; and if you want the campus to be in a rural, suburban, or an urban area. The list goes on from there to other little questions that will help you narrow down the terrifyingly large list of colleges you could attend. Some great resources to use to help with this search are the College Supermatch systems on Naviance and on the College Board website.
VISIT! Before you commit to any college, it is vital you visit. Summer can be a time when you have a chance to go tour the campus. If you do end up liking the campus, remember before you commit in the spring to go back and visit during the school year when the campus is full of students. If you're considering an out-of-state school but won't be able to visit before it comes time to apply, go to a local school that's similar. For example, if you're looking at a small school with less than 5,000 students, go visit a college near you with a similar demographic.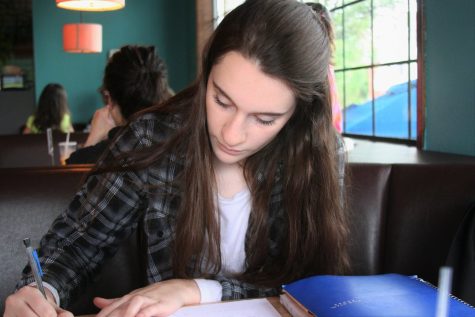 Buy a planner or get really good at using your phone's calendar. There will be a ton of different information you'll have to keep track of next year. From the usual homework assignments and activities you're involved in to application deadlines for both scholarships and colleges, you're going to have your hands full. Make sure you have a way to stay on top of it all. Your senior year still matters. I've been told numerous stories of students losing scholarships or even their acceptance into the college of their choice simply because their grades fell.
Start thinking about how you want to pay for your education after high school. Talk to your parents or your legal guardians and see if they plan to help. Do you have a job? Start setting aside some money from each paycheck. Start thinking about what type of scholarships you might qualify for. This is a good time to start figuring out how you're going to pay for college, be it through a work study program, student loans, scholarships, or otherwise.
Start looking at scholarships and see if there's any that you want to apply to next year. You want to get a start on this early, as many applications open in August or September. Some are even open now.
When it comes to applying to scholarships, do it. If you aren't really sure if you fit it or if you have accomplished enough or whatever, apply. Billions of dollars in scholarship money or grants go unclaimed each year. A lot of it is because students just don't apply for it. I know one student who got more money than advertised for one of the scholarships offered simply because no one else applied.
For those who are lucky enough to have yet to give your email out to colleges, create a new one. Use the same email for the entire process. Make sure the username will leave a good first impression, though. If your current normal email address would not leave a good impression, then consider making a new one. Be aware–they will spam your inbox!
If you really want to be prepared, then start thinking about all the essays you're going to have to write. Yes, when I put it that way, it sounds daunting. That's because it is. I'm not going to lie when I say that we are all going to be essayed out by the end of next year. One graduated senior told me they wrote over 100. Start brainstorming what you could write about in the essay. A good list to brainstorm is hardships you've faced and/or overcome. Avoid cliché topics to write about, like your undying love for a parent and/or the greatest soccer game you ever played in. You want to stand out. Can you imagine how many people write about sports or studying abroad for their essay? One person once asked a college admission person: "Does this mean no one should write about those?" The admission person went on to explain that if the person can make their story unique, then that's the type of essay they like to read. If you have a unique angle to write the essay on, then do it! That will help you stand out amongst the countless of other applicants. Also, essays can range in the required word count, so learn to write super short essays as well as long ones.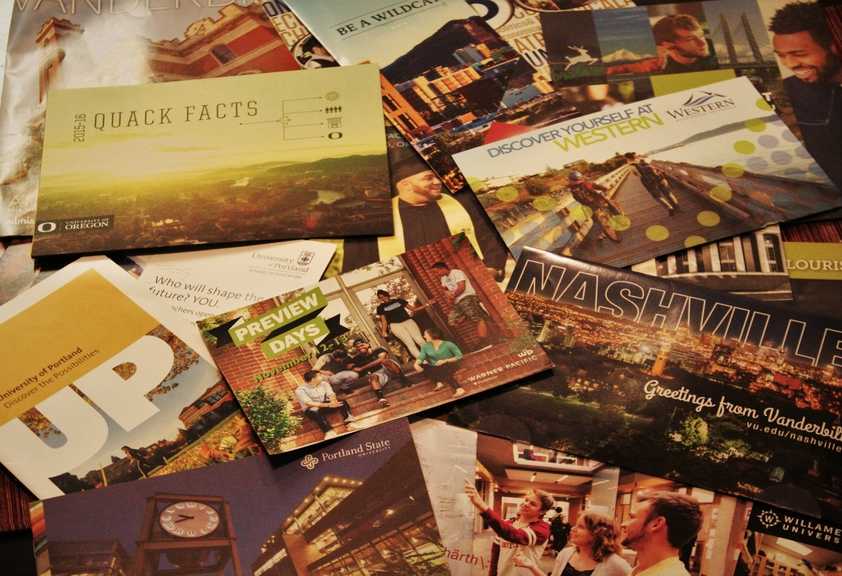 Clarion photo Ashley Lytle
Resources you should seriously look into:
College Board-

Yes, you might get a ton of unwanted emails, but just opt out of them if you wish. Some of those emails may even be insightful. If you took the PSAT, you most likely already have an account anyways. They offer articles full of college advice, check lists for every grade, a great college search option, and more. It's also how you sign up for the SAT and can be used to view your scores.

Naviance-

It also has a good college search tool, a tool to search for scholarships, and all the college visits coming to Cleveland, courtesy of the Cleveland's College and Career Center (CCC).

Cleveland's CCC-

Seriously, Cleveland is so lucky to have them. The CCC volunteers their time to help us with our questions, our search and more. If you're entertaining the idea of a gap year, they can help. If you're considering going to community college for two years and then transferring, they can help. They also host college events, like essay-writing workshops and school visits. You can sign up for this on Naviance, and learn more about the colleges you're interested in! Cleveland's CCC is there for us to take advantage of and we should.

YOUniversityTV.com-

I haven't really been able to mess around with this resource as much as those listed above, but I was introduced to it at a workshop run by a college admissions person. Along with other resources, they have a database of videos about different college campuses. They show you different parts of campus, talk about food, what you can do, and other highlights of the colleges visited. It can be really helpful if you won't be able to visit a school you're interested in before applying.
Leave a Comment
About the Contributor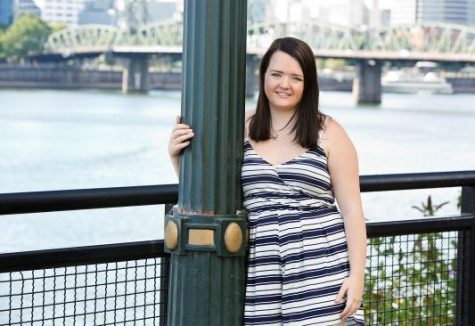 Ashley Lytle, Editor-in-Chief
Position: Editor-in-Chief, Online Editor, Page Editor, Photographer, Videographer

Graduation year: Class of 2017

Favorite thing to do: Hang out with...