A Guide to the Holiday Season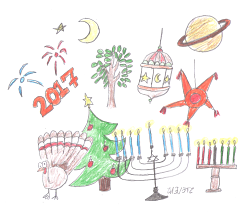 It's that time of year again folks! Welcome to the holiday season, a time of celebration for cultures across the world. Although many of us have heard of the major holidays occurring during this time, it would be difficult to remember what they represent and their origins. Struggle no more –  now you have this nifty holiday guide to help you out in a pinch. Let's take a tour of what we have waiting for us this holiday season.
Nov. 24 – Thanksgiving
Kicking off the season is one of my favorites, Thanksgiving. I am sure everyone has heard the tale of pilgrims and the natives, so don't let me bore you anymore than need be. Suffice to say that the festivity is a perfect start to the holidays as, not only does it encompass a certain family spirit (good luck with those relatives), but also includes good food – a definite plus.
Dec. 8 – Rohatsu
After that Thanksgiving food nirvana, you might be thinking that enlightenment can be checked off your bucket list, however the Buddha would disagree. Rohatsu, better known as Bodhi Day, is the time at which Zen Buddhists (commonly in Japan) celebrate the Buddha attaining enlightenment while sitting in meditation under the bodhi tree. A similar day is observed in June by Tibetan Buddhists.
Dec. 11/12– Mawlid
Just as the birth of Jesus Christ is an important event for Christians, the same is true for Muslims and their prophet Muhammad. Although based on the lunar calendar, it happens that this day of celebration, Mawlid as it is called, will be happening this winter amongst the other festivities. Celebrations are in carnival style with processions and decorations covering the streets and mosques. For Shias, members of another denomination besides Sunni, the holiday will occur four days later.
Dec. 16 – 24 – Los Posados
The week and a half leading up to Christmas is important for many, yet one celebration stands out. Los Posados is a primarily Mexican tradition that has been around for about 400 years. Although beginning as a primarily Catholic practice to celebrate the pilgrimage to Bethlehem, today even Protestants take part. These celebrations occur each evening of the nine day period, and include processions and festivals.
Dec. 17 – 23 – Saturnalia
For all ancient Latins out there, this holiday is for you. If you have not already guessed by the name, this Ancient Roman holiday is dedicated to the god of fertility, agriculture, and the Sun, Saturn. This festival of light was a brief respite for the life of a slave as some scholars suggest that their masters may have reversed roles for the evening feast.
Dec. 21 – The Winter Solstice / Yule
Those of us who do not subscribe to a particular religious belief might be wondering where their day of fun might be. Of course it falls on the shortest day of the year, the Winter Solstice. For thousands of years, this day has been observed by pagans and their rituals, and presently has even gained more attention as a celebration for atheists and anyone else who might care to partake. Too many cultures celebrate this night to list all the ways to celebrate, but be sure everyone will be having a good time.
Dec. 24 – Jan. 1 – Hanukkah
The Festival of Lights, commonly known as Hanukkah, is the Jewish holiday that celebrates the rededication of the Holy Temple during the Maccabean Revolt in Jerusalem. This holiday is celebrated by kindling the eight candles of the menorah, one for each night that the Jews survived after being expelled from the Temple. Festivities also include playing games such as the dreidel and eating traditional food such as potato pancakes, otherwise known as latkes.
Dec. 25 – Christmas
MERRY CHRISTMAS! Perhaps the most common holiday in the United States, this holiday brings joy to many children's hearts. Although today Christmas is known as religious, signifying the birth of Jesus Christ, the traditions followed are largely pagan in nature.
Dec. 26 – Jan. 1 – Kwanzaa
Kwanzaa is a celebration rooted in the black nationalist movement in the 1960s as a way for many African-Americans to reconnect with their African culture and heritage. Those who celebrate this holiday follow the seven principles of Kwanzaa on which it was predicated on. For many it is an opportunity to mix in elements of their ethnicity with other celebrations such as Christmas or New Years.
Dec. 31 – New Year's Eve
Speaking of New Year's, this celebration unfortunately marks the end of our holiday season. Unlike many others on this list, New Year celebrations have roots in almost every culture in the world. For many it is a chance to come together and celebrate a new beginning. New Year resolutions are quite prevalent (although the follow throughs not so much). Get ready to to say goodbye to the 2016 we know, and welcome 2017, a year we can only hope will be better than the last.
Leave a Comment
About the Contributors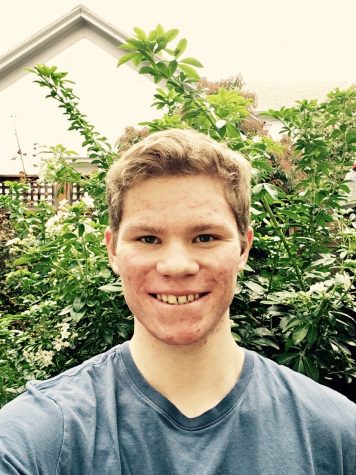 Taylor Lewis, Reporter
Graduation year: 2017

Favorite thing to do: Write

Favorite book: The Name of the Wind by Patrick Rothfus

Favorite movie: Dead Poets Society

Favorite...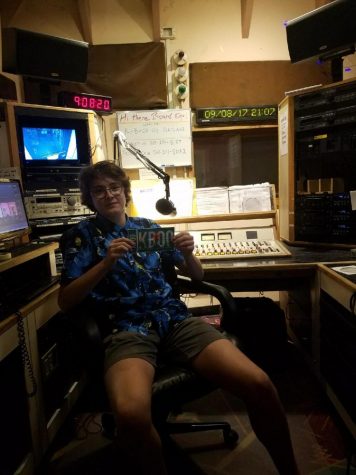 Colin Stevens, Reporter
My name is Colin and I am one of the co-editors for Grover's Corner in the Clarion. I am 17 and am graduating from Cleveland in 2018. Outside of school,...