Sophomore Malcolm Asher Founds Non-Profit Organization
A non-profit organization striving to bring children a sense of happiness has been created by one of our very own, sophomore Malcolm Asher.
Colors for Courage is "a non-profit dedicated to connecting kids in hospitals through the exchange of art," Asher explained. The organization was Asher's very own idea first thought of in June this past year, but the proposal was not launched until October. The vision is to bring kids together in creativity to create a sense of community.
Colors for Courage works by connecting patients who are both admitted to the same hospital. Anyone in the children's unit of the hospital can participate, but the target demographic is ages 5-18. When a patient is brought into the hospital, they are given a brochure explaining Colors for Courage's cause with a link to sign up for the program. When a kid is signed up, they are matched to another patient where they are given art kits provided by the organization at no cost, and the two patients can get familiar with each other through art.
With Asher being a student at Cleveland, he also has other Cleveland students involved with the process. Sophomores Lauren Woodhouse and Julia Rehmann both assist Malcolm and his ideas for the program. Rehmann is a member of the board of directors and also takes care of social media outreach and photography, while Woodhouse is involved in communications, reaching out to local art businesses for art donations in return for their logo to be advertised in the program.
This organization will strive off volunteers and fundraisers. Asher is an intern at OHSU, and already has his supervisor involved, but a lot more work will be needed to get the idea up and running. Volunteers are needed to put kits together and to help fundraise. Asher is interested in starting a chapter at Cleveland to get kids informed about the program and to fundraise and collect art supplies for the kits needed to be successful.
The goal behind Colors for Courage "is to just bring art to hospitals as a healing sort of tool for kids that are staying there residentially, so they can understand that they're not alone in the whole healing process, and there are people going through it just like them and kind of just keep moral up," said Woodhouse. It's important to give kids a sense of hope when they are isolated for so long.
Colors for Courage is hoping for a pilot program in late March of 2017, and they will test the program at OHSU for three months. They are hoping to expand, but just proving that this organization is successful will create a huge impact. All of them are so passionate about getting this program launched. "We all want to be there," Rehmann explained. "And we're all really excited about what we're doing."
About the Contributors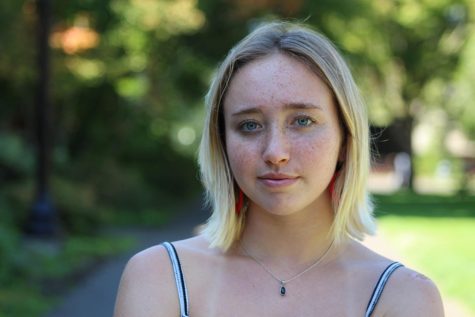 Jennifer Singh, Reporter
I'm Jennifer, and this is my third year as a reporter for the Clarion. I'm currently a senior at Cleveland, and I love writing news stories. My favorite...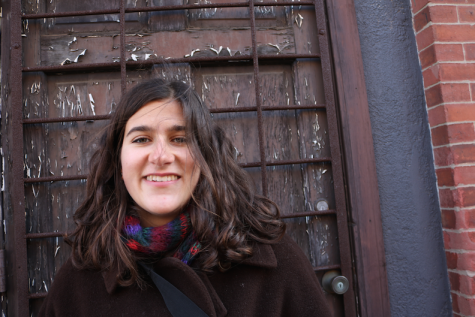 Anna Rollins, Editor-in-Chief
Position within Newspaper: Editor in Chief, Layout Editor, Spotlight Editor, Photo Editor

Graduation year: 2017

Favorite thing to do: have fun:)

Favorite...