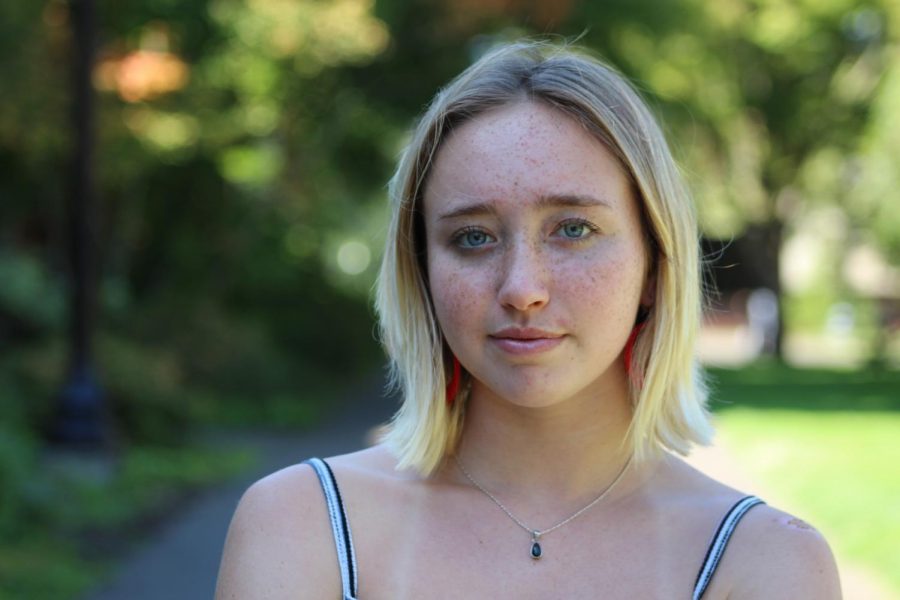 I'm Jennifer, and this is my third year as a reporter for the Clarion. I'm currently a senior at Cleveland, and I love writing news stories. My favorite book is 
Undone, 
my favorite movie is 
Back to the Future, 
and my favorite TV show is a tie between 
Lost 
and 
Brooklyn Nine-Nine. 
My favorite food is street tacos and in my spare time I love to dance.
Jennifer Singh, Reporter
May 30, 2019

WARRIOR UPDATE JUNE 3-7

(Story)

May 24, 2019

WARRIOR UPDATE MAY 28-31

(Story)

May 16, 2019

WARRIOR UPDATE MAY 20-24!

(Story)

May 10, 2019

WARRIOR UPDATE MAY 13-17!

(Story)

May 02, 2019

WARRIOR UPDATE MAY 6th-10th!

(Story)

Apr 26, 2019

WARRIOR UPDATE APRIL 29th – MAY 2nd!

(Story)

Apr 16, 2019

WARRIOR UPDATE APRIL 22-26!

(Story)

Apr 11, 2019

WARRIOR UPDATE APRIL 15-19

(Story)

Apr 05, 2019

WARRIOR UPDATE APRIL 9-12!

(Story)

Mar 13, 2019

WARRIOR UPDATE MAR 18-22

(Story)

Mar 07, 2019

WARRIOR UPDATE Mar 11-15

(Story)

Mar 01, 2019

WARRIOR UPDATE Mar 4-8!

(Story)

Feb 21, 2019

Warrior Update Feb 25 – Mar 1!

(Story)

Feb 14, 2019

Warrior Update Feb 19-22!

(Story)

Feb 08, 2019

Warrior Update Feb 11th!

(Story)

Jan 31, 2019

Warrior Update Feb 4th-8th!

(Story)

Jan 03, 2019
Jan 02, 2019

Cutting Boards for Cleveland

(Story/Media)

Dec 15, 2018

Warrior Update: November 8 – 12

(Story)

Nov 02, 2018

Warrior Update: Nov. 5 – 9

(Story)

Oct 31, 2018

Field Frustrations at Cleveland

(Story)

Sep 24, 2018

Pokémon Go-ing Places

(Story/Media)

Apr 26, 2018

Helping the Homeless

(Story)

Apr 26, 2018

"Earth Day for Environmental Justice"

(Story/Media)

Mar 05, 2018

Rose Festival Princesses Announced

(Story)

Feb 27, 2018

CHS at the All City Choir

(Story)

Feb 12, 2018

100 Warriors: Eliza Herring

(Story)

Jan 11, 2018

Cleveland Works to Improve Graduation Rate

(Story)

Jan 09, 2018

Joe Biden Inspires

(Story)

Nov 29, 2017

Catalonia's Push for Independence

(Story)

Oct 31, 2017

Key Club Reaches Further

(Story)

Oct 31, 2017

CHS CARE Club Transforms into a Class

(Story)

Oct 10, 2017

Second Year, No Contract

(Story)

Sep 28, 2017
Jun 09, 2017

2017 Asian Pacific Islander Award

(Story)

May 17, 2017

Pigmice is Giving the Community a Push

(Story/Media)

May 17, 2017

Results from the 2017 Class Cabinet Election

(Story)

Apr 19, 2017

100 Warriors: Mia Johnson Makes a Difference Around the World

(Story)

Mar 16, 2017

Mock Trial and the Wrap Up

(Story)

Mar 15, 2017

Versus Week Leaves Students in High Spirit

(Story)

Feb 28, 2017

Constitution Team Concluded

(Story)

Jan 19, 2017

Sophomore Malcolm Asher Founds Non-Profit Organization

(Story)

Jan 05, 2017

Raphael House Addresses Concerns

(Story)

Dec 09, 2016

Election Fallout: Community Response

(Story)

Dec 05, 2016

The Club Fair Recruits

(Story)

Nov 19, 2016

CHS Teacher Meysha Harville to Perform at the Roseland Theater

(Story)

Oct 20, 2016

100 Warriors: One Small Step Towards Ending Cancer

(Story)

Oct 17, 2016

A Kickoff to Homecoming

(Story)

Sep 22, 2016

A fall kickoff to remember

(Story)