2017 Rose Festival Princess Candidates
Portland's signature Rose Festival has been a city tradition for over a century, combining nostalgia with the unique modern culture of our city. It's a summertime celebration, featuring food, music, games and more on the green lawns of Waterfront park. However, the true centerpiece of the festival is the Rose Court. This exceptional group is comprised of up to 15 girls, each hand selected by their high school's student body.
After the festival, princesses are presented with a $3,500 scholarship, valid at any college in the U.S. Over the course of the summer, they'll visit hospitals, senior living centers, community events, and civic groups, making connections and memories that will last a lifetime. It's a truly amazing opportunity for young women in the Portland-Metro area to learn and encourage each other, while upholding the values of service and education.
At Cleveland, the finalists competing to serve on the court have already been chosen – the only thing left to do is hear the voices of the student body. You can help decide Cleveland's rose princess on March 3, by voting at the provided assembly. However, choosing a favorite may prove difficult. Read on to see for yourself how dedicated, qualified, and truly outstanding each candidate is. It's your first chance to meet the girls running to represent Cleveland, and the City of Roses.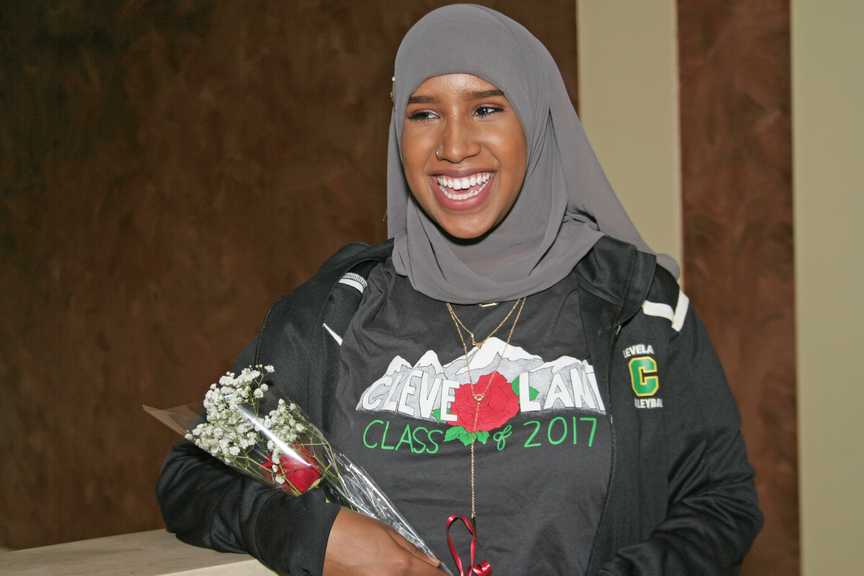 Biftu Amin- CHS Senior
As co-founder and president of Cleveland's Black Student Union (BSU), regular volunteer at her mosque, student leadership participant, and member of C.A.R.E. (Cleveland Alliance for Racial Equity), it doesn't seem like Biftu would have much spare time. However, she also fits working and caring for her younger siblings into her already packed schedule. "Family is very important to me," said Biftu. "I am very family oriented."
In her eyes, the court program is about women motivating and empowering each other, and learning through service. She believes the scholarship, and the connections made in the process, help women lean towards going to college and planning for their future. "It benefits you in more ways than one. These girls represent our community and our city in such an elegant and classy way, and that's something that I want to be a part of," she said.
The application is also important to her because of the scholarship, which she needs for college. There, she is considering majoring in pre-law, the first step in becoming an attorney. Biftu said, "I want to be an attorney for the misrepresented kids in the foster care system, because I have worked with people in the foster care system before and I know how underrepresented the foster kids are." She's also a future entrepreneur, and dreams of building a fashion design empire from scratch. They're two very different careers, but both are paths Biftu is passionate about.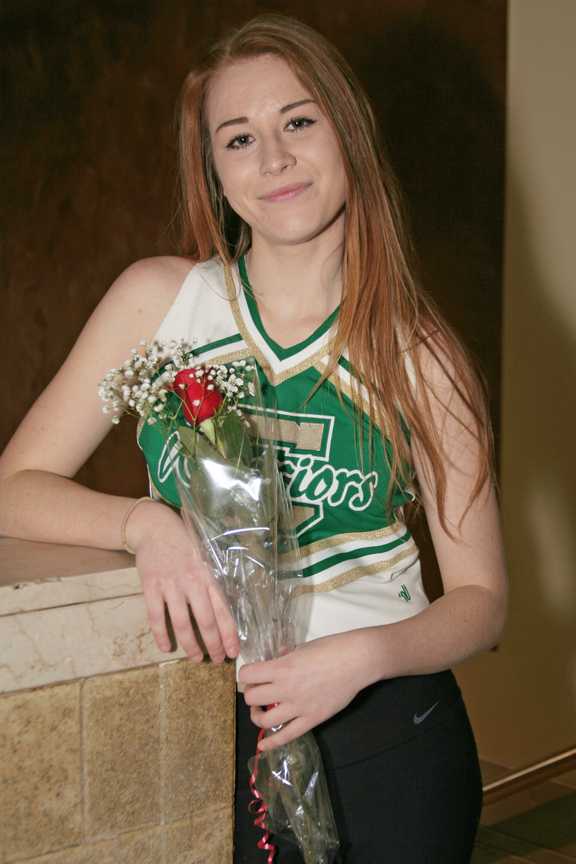 Megan Millan- CHS Senior
Megan is a dedicated animal lover, who aspires to be a veterinarian and volunteers at the local shelter every week, where she cares for displaced dogs and cats. The former cheerleader balances two jobs and works as a community service representative for NHS, or National Honor Society.
After high school, college is certainly within her sight. She's currently deciding between her picks of colleges, but she knows she wants to major in biology next year. After she gets her degree, she plans to go to grad school for veterinary medicine at Oregon State University, where she will learn to care for sick or injured animals.
In her opinion, the program teaches participants how to be leaders and effective communicators, calling it "empowering for our women community." It's a big reason she applied, but there's also a little more history. According to Megan, she's wanted to apply since she was little, when she attended the parades regularly and dreamed of becoming a princess. Megan says she even met a rose queen named Megan with red hair just like her, and ended up idolizing her. She forgot all about the experience, however, until freshman year, when she watched the coronation of Callie Krevanko as Rose Princess. "She was a really big positivity model to me. Ever since then, I was like, 'This is something I've gotta try,'" she said.
Megan says she would've applied last year, but had some health issues and was forced to miss a lot of school. Because of this, it's her last chance to run for princess. "It's my one shot, and I just want to give it my all."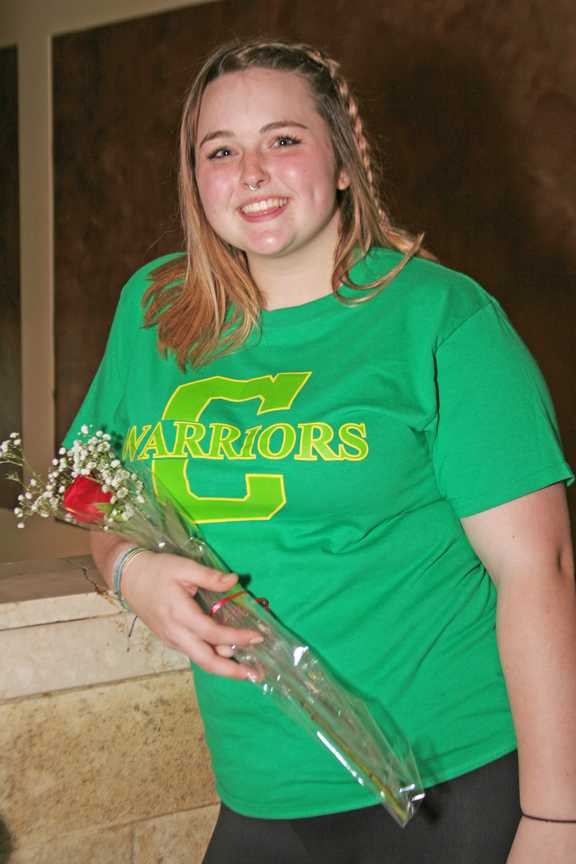 Sydney Toops- CHS Junior
In Sydney's family, entering the court is a tradition. Her aunt was Rose Queen at David Douglas, and her father has been involved in the program since she was young. "I applied because Rose Festival princesses are something that I've always looked up to. I've been to every parade – almost everybody wants to be a princess at some point, and this is the perfect opportunity for that."
Besides working as a lifeguard and volunteering at a local daycare, she's a statistics girl for wrestling, runs the Sexual Assault Prevention and Rape Education club, (S.P.A.R.E) and mentors in the special education classrooms. It's not hard to see why she's so involved here at the school – Sydney is a third generation Cleveland student, which means attending Cleveland also runs in the family.
She knows college is in her future, and is considering attending the University of Oregon or University of Utah in the fall of 2018. Wherever she goes, she plans on studying to become a high school special education teacher for severely disabled students. "I want to work with their life skills – teaching them how to brush their teeth, how to cook meals, how to go grocery shopping, how to live their lives without depending on someone else."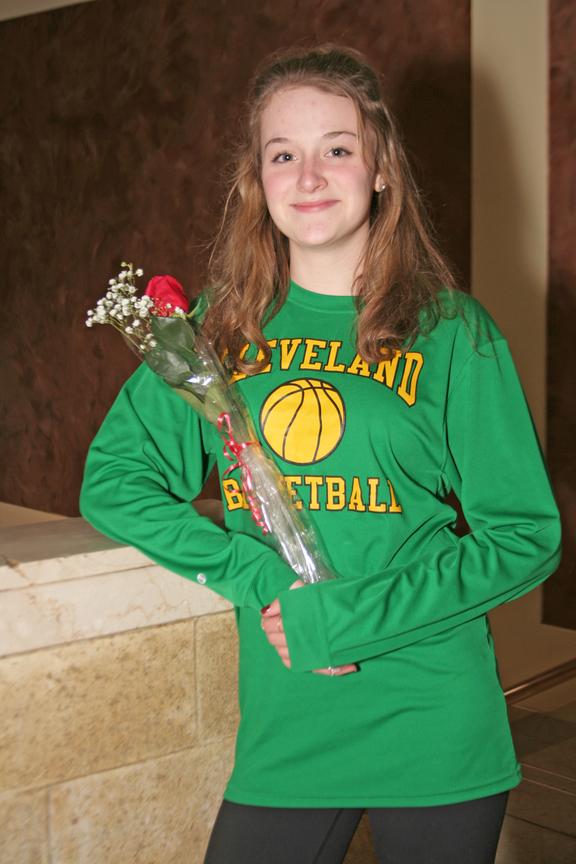 Abbey Wilusz- CHS Junior
Abbey is a future elementary school teacher with big plans and an even bigger schedule. She's a thespian at Cleveland, a statistics girl for wrestling, team manager for the football team, and participates in the NHS. She's also a member of the Key club, which provides volunteer opportunities to students. After high school, she's college-bound, and plans on getting a degree in education so she can become a teacher.
In Abbey's opinion, the court program is pretty amazing. She thinks of it as an opportunity for women to learn and grow from one another by being "positivity models." Being a positivity model "is better than a role model because you can example what great things you can do with your life," Abbey said. She also applied because the program is scholar based, relying heavily on school and grades. "Things like that are really important to me… . My education is really important to me."
Abbey says that each girl definitely deserves to win, and she really looks up to them."I think that all these girls show the values of volunteerism, education, and scholarship, and there's so much good in their hearts – it's an honor to even run with these girls."
Leave a Comment
About the Contributors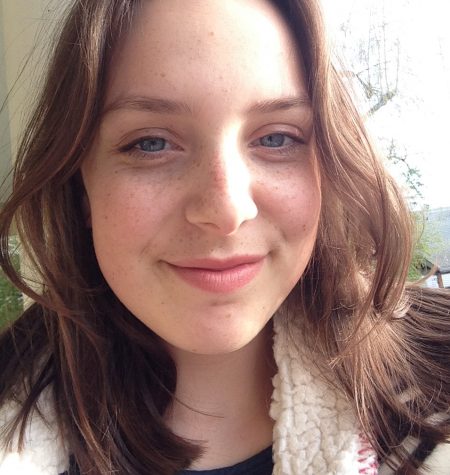 Sophie Weir, Editor in Chief
I'm Sophie, and I'm a senior at CHS and a the arts and entertainment editor in chief for the Clarion. This is my third year on the Clarion. My favorite...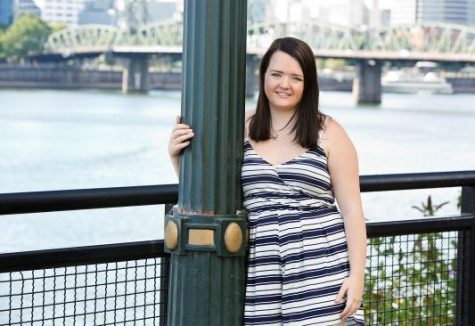 Ashley Lytle, Editor-in-Chief
Position: Editor-in-Chief, Online Editor, Page Editor, Photographer, Videographer

Graduation year: Class of 2017

Favorite thing to do: Hang out with...