Many cultures honored in february
The month of February holds two important events. February is Black History Month, a time to celebrate and remember the accomplishments of African Americans, and on Feb. 19, many gather to celebrate Chinese New Year, an important traditional Chinese holiday.
Black History Month is an annual celebration to honor all the accomplishments of African Americans. Some of the many celebrated figures include Barack Obama, Martin Luther King Jr., Rosa Parks, and Jackie Robinson. We learn about some of African Americans' greatest accomplishments and their impact in history and the struggles they faced over the years in America, where they had to fight for their freedom.
Ally Grimaldi, a sophomore at Cleveland, said, "It is the celebration of liberation and fighting for equality–an amazing feat. It makes me feel proud of our country and disappointed in [those who opposed the movement for equal rights]."
"I think that Black History Month is extremely important in America because we live in a country in which we constantly are learning about the white (male) leaders who lead us to where we are today," said an anonymous junior at Cleveland responding to a Clarion online survey. "…You still need to recognize the fact that the achievements of blacks in history are overlooked, simplified, and simply treated with less importance in our schools and our culture overall."
Black History Month is an important time for many people as we remember all those forgotten  achievements that should be remembered not only in February, but throughout the entire year.
Chinese New Year is celebrated at the turn of the Chinese calendar, and this year it is on Feb. 19. It is also known as the Spring Festival. Sometimes it is referred to as the Lunar New Year because the Chinese calendar is lunisolar. Chinese New Year is the longest celebration in the Chinese calendar, and any gather in different ways to honor the arrival of a new year.
The evening preceding Chinese New Year is often an occasion for Chinese families to gather for their annual reunion dinner. It is also traditional for every family to clean their house, in order to sweep away any ill-fortune to make way for incoming luck.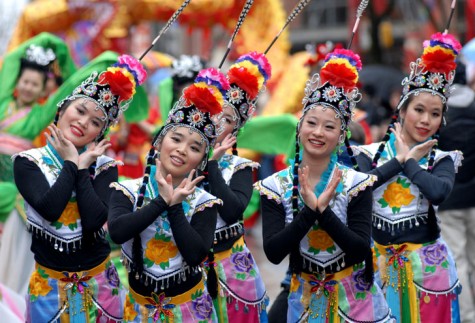 Inhabitat
In celebration of Chinese New Year, Amanda Kimball, a sophomore at Cleveland, plans to eat Gau, a traditional Chinese rice dessert. For Kimball, Chinese New Year means: "history, tradition. It's life for people. Think of how people in the US view New Years, and then take that feeling–change it into one of pure joy and celebration full of Aloha spirit–and there ya go! Chinese New Year."
Carol Xiang, a Mandarin Chinese teacher at Cleveland plans to "celebrate the Chinese New Year for a whole week. We have invited local artists to demonstrate and teach students their art skills, and we will have a dumpling-making party during the class hours."
Nancy Yang, another Mandarin Chinese teacher at Cleveland plans to celebrate with her classes by watching a Chinese kung fu movie and to have some Chinese snacks. For Yang, Chinese New Year means a time to "gather with families and friends, eat and drink a lot of food, and enjoy each others' company."
February is a time to celebrate the accomplishments of people whose actions aren't always remembered maybe as much they should be. It is also a time where you celebrate the start of a New Year according to the Chinese calendar. These events represent a lot of culture and mean a lot to many different people. They're important events for us to recognize and learn from as you go throughout your day to day life.
Leave a Comment
About the Contributor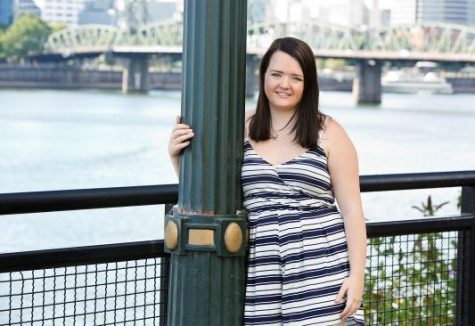 Ashley Lytle, Editor-in-Chief
Position: Editor-in-Chief, Online Editor, Page Editor, Photographer, Videographer

Graduation year: Class of 2017

Favorite thing to do: Hang out with...