The dark truth about Super Bowl Sunday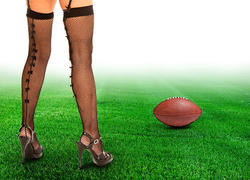 What were you thinking about during the Super Bowl this year? Probably rooting for your beloved team, live tweeting every moment of Katy Perry's extravagant halftime show, or just waiting for the commercials to be on. You probably weren't thinking about the Super Bowl's dirty little secret. The biggest American sporting event is also the largest day for sex trafficking and domestic violence.
There are between 300,000 to 400,000 children that become victims of trafficking every year in America alone according to Blue Campaign, the U.S. Department of Homeland Security program used to teach the public about crime. With large hoards of men coming to the Super Bowl for a weekend of fun, the sex trafficking industry booms. During the weekend of the Dallas Super Bowl in 2011, Internet ads regarding the trafficking of women and young girls increased by an estimated 300 percent.
In an effort to save as many victims of sex trafficking, starting last year, airports across the nation have been training their employees to keep an eye out for warning signs of possible traffickers. "It's better to be a little nosey and be wrong than to let a victim walk out of your life," said Andrea Powell, a FAIR Girl (a girls empowerment and anti-human trafficking organization) representative in an interview with ABC News. Videos have also been played in major train and bus stations where victims are bound to see them and know that there are people who want to help them.
A sharp increase in domestic violence within the home also occurs on Super Bowl Sunday. While it's debated whether or not the day of the largest football event in the U.S. is also the the largest day for domestic violence reports, women's shelters see an average 40 percent spike in the calls they receive. And these are only the reports that are filed and kept track of; 70 percent of domestic violence cases go unreported each year.
This year, efforts have been made to help the victims in difficult situations. Nomore.org aired their commercial during this year's Super Bowl in an effort to remind those who have been abused that there is a way out. In the commercial, the rooms of a home obviously after an altercation has occurred are shown with a phone call recording played. In the call, a woman calls 911 and begins to order a pizza. As the operator catches on, he asks the woman yes or no questions such as, "Do you need help?" and "Is there someone in the room with you?" and sends an officer to her home to help her.
So next year when the Super Bowl rolls around, remember sites such as a21.org (an organization aimed at stopping trafficking) and nomore.org to educate yourself on the kinds of things you can do to help prevent sex trafficking and domestic violence–or any other time for that matter. These aren't just problems that happen during the days surrounding the Super Bowl.
Leave a Comment
About the Contributor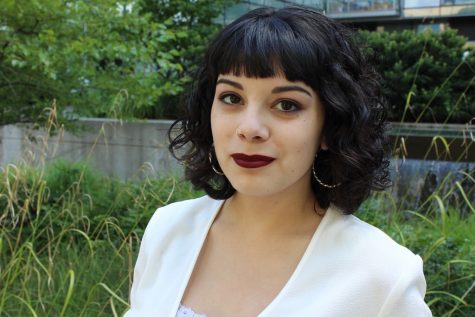 Sunflower Rangel, Commentary Editor
Position within Newspaper: Commentary Editor, Assistant Story Editor

Graduation year: 2017

Favorite thing to do: I enjoy embroidering, collaging,...