Four Cleveland Alumni Awarded Distinguished 'Order of the Feather'
Generations of Cleveland alumni gathered at the Portland Golf Club to honor four impressive alumni on Sunday, March 3 for outstanding achievements in their career fields. They received the Order of the Feather, the highest award one can receive as an alumnus. Here are their stories.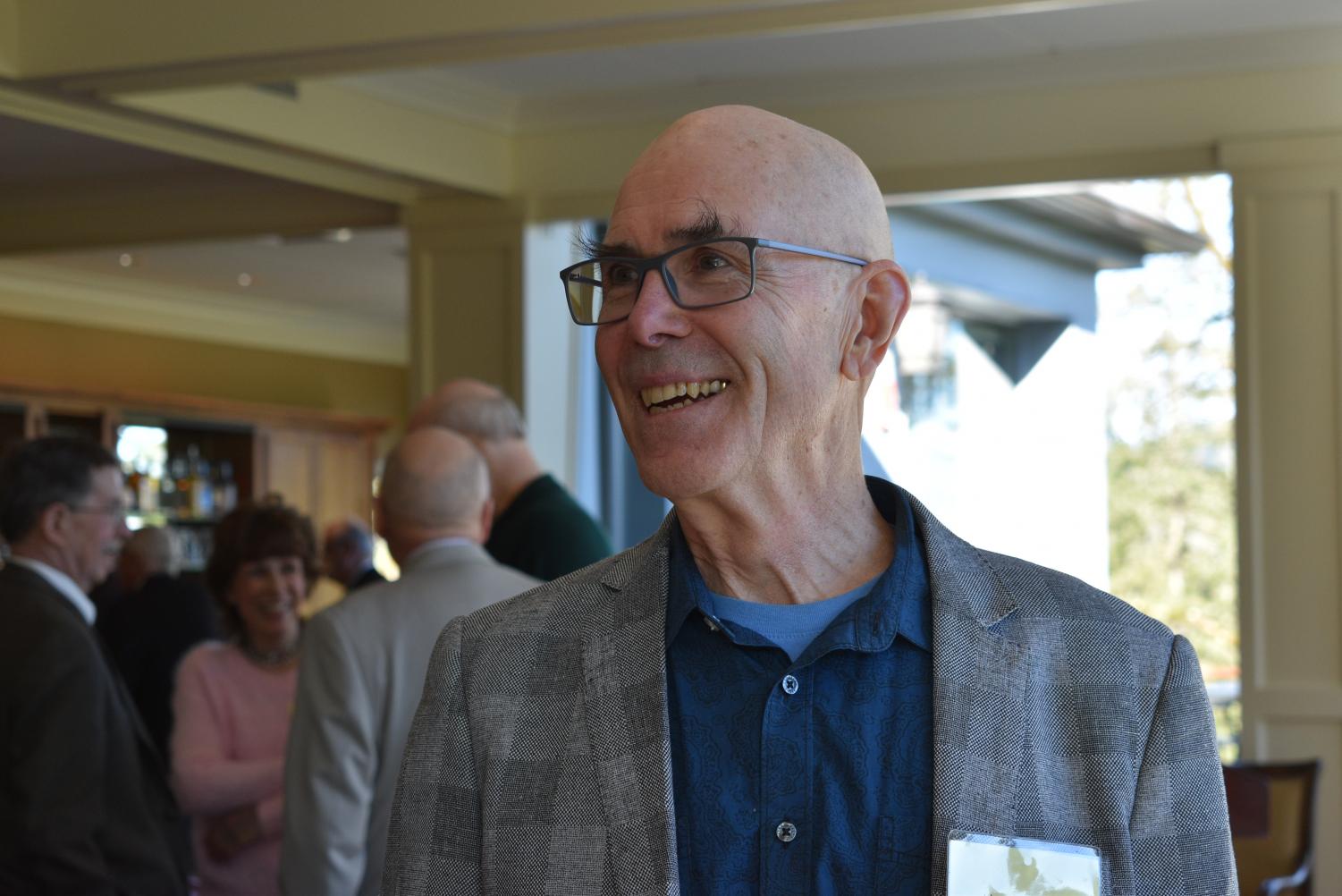 Hap Tivey: Zen Artist
Hap Tivey is a Portland-based contemporary artist. Graduating with the class of 1965, he took advanced classes, was involved in theater, and was on his junior and senior assembly committees, continuing on to graduate from Pomona College in 1969.
"When I first went to Pomona, I was scholarshipped by Lockheed Aircraft as a physics and math major, and physics and math turned out to be unsatisfactory to answer the kinds of philosophical questions I had about my life, and they also didn't give me the breadth of creativity that I felt I needed."
While at Pomona, he created an Honors Program that allowed students to select their own courses for their senior year in conjunction with two different departments, and an advisor from each department. This allowed him to major in both art and philosophy, instead of math or physics, and he was able to answer some of those questions he had been searching to answer. To create this project he worked with classmate Kay Larson, who is currently an author and a frequent contributor to the New York Times.
Continuing on this path of self discovery, Tivey studied under a zen monk in Japan, which influenced him greatly as a person as well as helping him along his career path. This has allowed him to ¨give something back to this anonymous audience,¨ one of the things he loves most about creating artwork.
Tivey was once married to Liza Todd Burton, the daughter of the actress Elizabeth Taylor and Mike Todd.
He currently works with glass and light in his art, believing that his time studying as a monk allowed him to see light in unique ways. His work has been displayed internationally, as well as locally in the Elizabeth Leach Gallery.
¨Somehow, Cleveland High School, as a public institution of education, has provided something that's given back to the community through the people that they have given that opportunity to. I am very grateful, about Cleveland High School,¨ he said.
Words from the Wise: "There is nothing more important than your mind. Don't mistreat it."  
Mikylah Myers: Violin Professor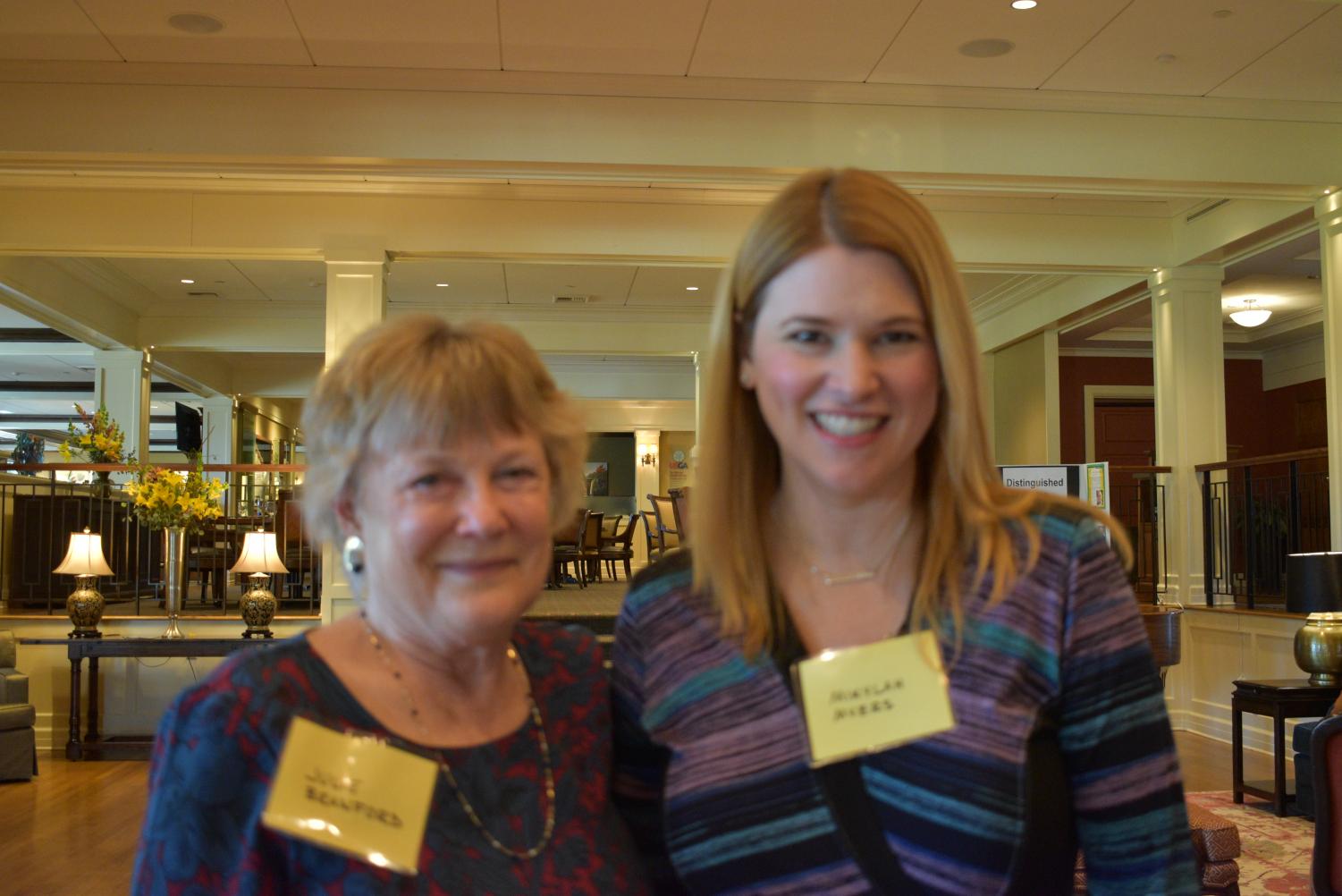 Mikylah Myers is a violinist who has performed and lived in cities all across the country, and is currently employed as a violin professor at West Virginia University. Class valedictorian of 1993, she was the captain of the girls soccer team, president of the National Honors Society, and editor of the Clarion. She also was a Peer Helper, and amidst all of this she was also a member of Quill & Scroll and a member of the Pit Orchestra.
"I just loved school. I loved everything about Cleveland, I just used my time really well, and used every little second, and I enjoyed the things I was doing,¨ Myers said.
Some of Miller's favorite Cleveland memories are centered around being in her dad´s biology class. "I didn't want anyone else to know he was my dad, because I was in his class. My freshman year I made it about ¾ of the way through the year, with just calling him Mr. Myers, and then my best friend said, 'I can't stand it anymore, that's her dad!'"
Myers never even considered teaching, despite her father's profession. Myers began playing the violin at four years old, and always knew that she wanted to become a violin teacher at the college level. "My grandfather was a professional violinist, and so I had that as a model as something you could actually do as a career, and it never occured to me to not do it," she said.
Myers attended the Oberlin Conservatory of Music to earn her bachelor's degree, and while there she was a four year member of the soccer team and an editor of the undergraduate newspaper. While on the staff of the paper, she wrote an expose about the athletic department funding jockstraps for men and not sports bras for girls.
"That's right, I said jockstraps in the Portland Golf Club," she said. She went on to add that this funding issue was resolved one week after the exposé was published.
She then went to the Moores School of Music in Houston to earn her master's and doctoral degrees. While earning her doctoral degree, she played in the New World Symphony in Miami Beach. As soon as she finished her degrees, she got a 10 year track job teaching at a college in Durango, Colorado. After four years of teaching there, a flagship position opened at University of West Virginia. After auditioning, she won that position.  
Myers has won many awards at the university she teaches at, and she is an award-winning chamber musician. Recently she has released a CD called REACT, which mixes acoustic violin and flute with electronic music in the background.
¨Because of my academic experiences at Cleveland High School, I found a lifelong love of learning, contributing in an academic environment, and striving for that excellence in teaching,¨ said Myers.
Words from the Wise: "Take advantage of many opportunities, don't narrow your focus too soon, and know that what you are having is a very valuable experience."
Amber Starks: Business Owner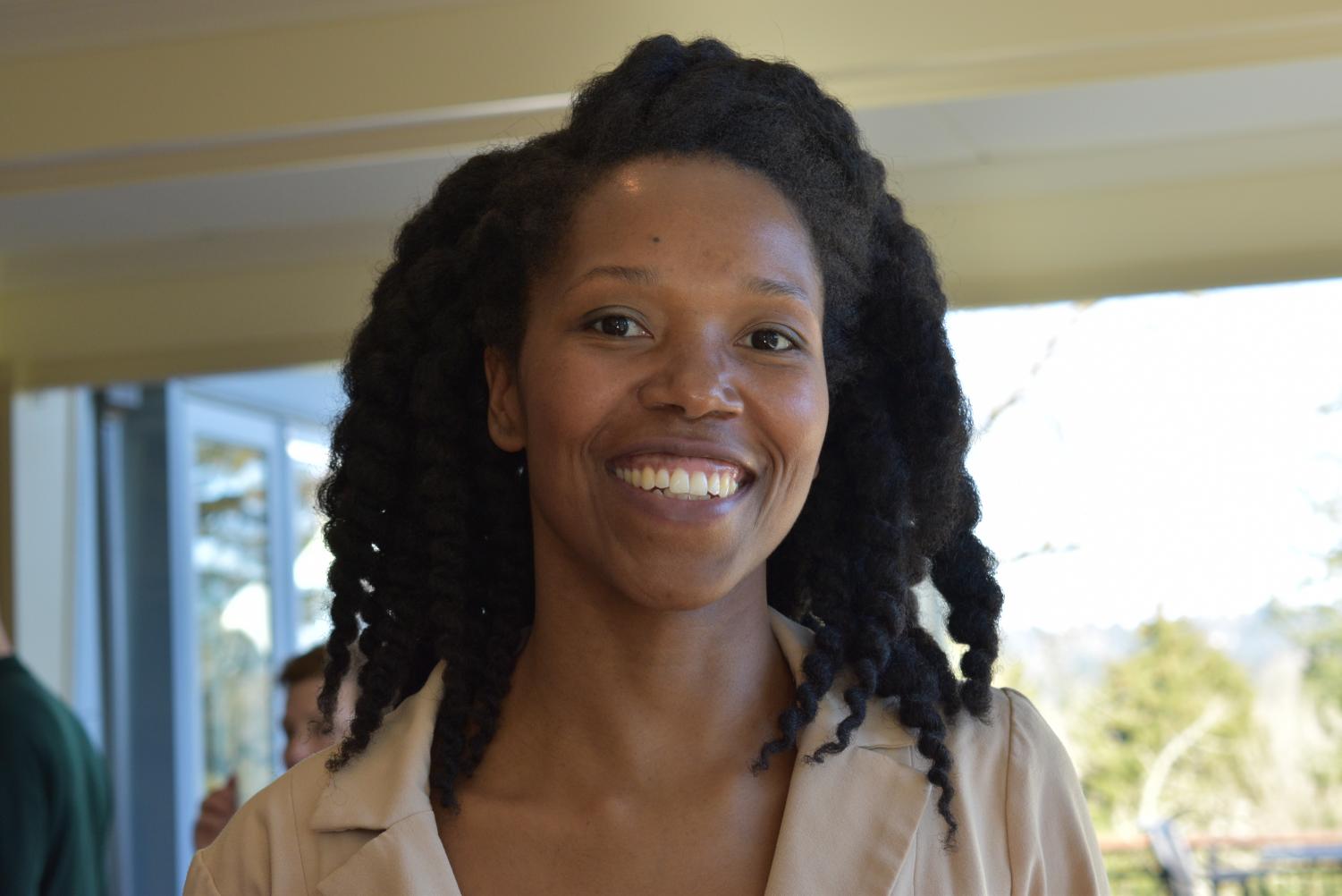 Amber Starks graduated from Cleveland in 1999 as a Rose Queen, and then went on to graduate from University of Oregon in 2003.  Starks is currently owner of Natural Hair Salon, Conscious Coils in downtown Portland where she works in supporting families and individuals who wear their hair naturally curly, and with braids, twists and locs.
From Amber's time at Cleveland she was an active member in the community participating in varsity cheer for three years as a co-captain, three years as captain of All-American varsity track, president of CHS recycling club, and co-organizer of the "Jam Masters" dance team. In addition to being very active in the school community, Amber was part of the Portland NAACP Youth Council, "I Have a Dream Foundation," as well as being a community service coordinator.
One of Stark's biggest accomplishments is helping pass the Natural Hair Act. When working part-time with Portland Community Reinvestment Initiative, she saw that kids of African and Native American descent were overrepresented in the foster care system. Being community minded and inspired by the way her Cleveland teachers had invested in her, Amber wanted to find a way to help specifically kids of African descent while they were in the care of the foster system. Because hair braiding is a cultural practice, she thought that this would be her way of contributing to these kids while they're apart from their family. Upon contacting the Department of Human Services Starks and the Cosmetology Board, she found out that in order to  go to homes and braid hair she would have to obtain a full cosmetology license.
After finding out about this law she decided there were two options: either get a cosmetology license or change the law. She embarked on the journey to change Oregon law. Because Starks felt so passionately about this issue, she got a law passed in 2013. "For me this isn't just about doing hair. This is about connecting with the kids in my community. This is about making sure when they leave the house they feel pride about themselves. They feel pride about their hair," she said.
Starks didn't stop with passing a law. She has also given a TED Talk titled "A New Standard of Beauty," traveled to places such as Oxford to give talks, and continues to empower women in our Portland community.
Words from the Wise: " Value, cherish and embrace the time you have there (at Cleveland) and where you are and let that prepare you for whatever's next. Go Warriors!"  
Doug Werschkul: Neurosurgeon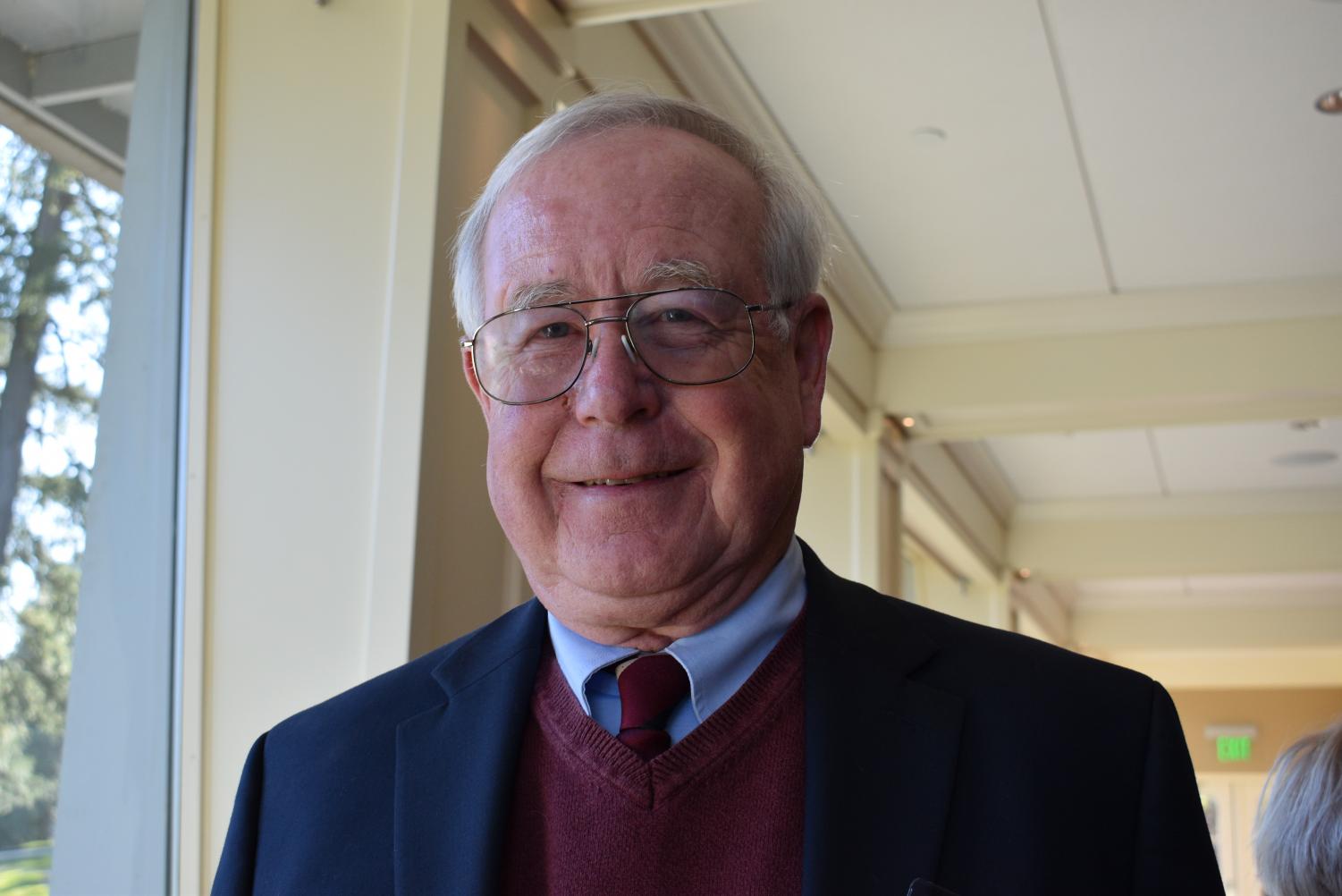 Doug Werschkul is a 1961 graduate of Cleveland. He was vice president of the National Honors Society, participated in Capella Choir, the senior committee, and was a recipient of the Royal "C." From Cleveland, Doug went on to get a BA in Biology at the University of Oregon and graduated Cum Laude. Then, he went to University of Oregon medical school where he got an MD and graduated Magna Cum Laude.
After completing his MD, Werschkul went on to Intern at University of Rochester Medical starting in 1969. From being an intern, he was drafted to be the assistant chief of neurosurgery at Walter Reed Army Medical Hospital in Washington, D.C and served in that position from 1975  to 1977. From working at Walter Reed he opened his own private practice in Bellingham, Washington for 12 years.
In 1988 Werschkul was asked to head the neurosurgery department in the Landstuhl Air base in Germany. From Germany, he returned to the states to be Chief of Neurosurgery at Madigan Army Medical Center in Joint Base Lewis-McChord, Washington from 1990 to 2006. He has also provided medical support to our troops in the Middle East during operation Desert Storm in 1991, and in 2004 and 2005 operation Iraqi Freedom. As his friend Dave McClung put it, "Doug is a true patriot."   
Words from the Wise: If you go to college try to find a place that's quiet. Where it's not rowdy where you can get your studies done. It's so important to get your studies done."