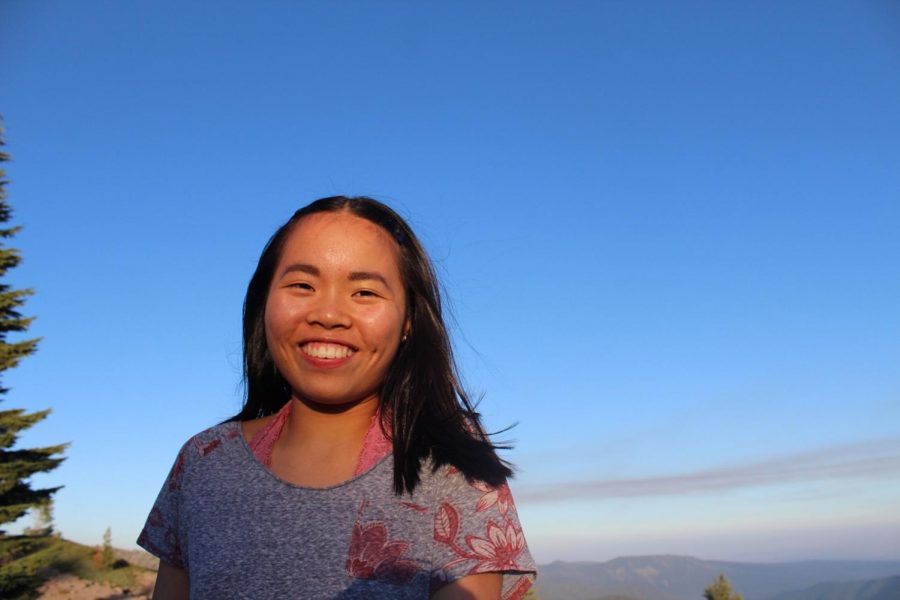 My name is Yanling, and I'm a Senior at Cleveland. This is my third year on the Clarion, and I'm the producer of the warrior update and online content editor. My favorite movie is
Crazy Rich Asians,
my favorite TV show is
Jack Ryan
, and my favorite food is soup dumplings.
Yanling Joslin, Warrior Update Producer & Online Content
Jan 19, 2021

Warrior Update January 18-22, 2021

(Story)

Dec 13, 2020

2020 Portland Small Business & Non-Profit Gift Guide

(Story)

Oct 11, 2020

Cleveland Wins National Performing Arts Award

(Story)

Sep 18, 2020
May 28, 2020

Clarion in Quarantine

(Story)

May 27, 2020

Warriors in Quarantine: Senior Edition!

(Story)

May 10, 2020

Warrior Update: Quarantine Edition ep.2

(Story)

Apr 27, 2020

Warrior Update: Quarantine Edition! 4/27/2020

(Story)

Mar 02, 2020

Warrior Update March 2 – 6

(Story)

Feb 27, 2020

Students Vote For Rose Festival Princess

(Story)

Feb 24, 2020
Feb 19, 2020
Feb 09, 2020

Warrior Update February 10-14

(Story)

Jan 31, 2020

Warrior Update February 3-7

(Story)

Jan 16, 2020

Warrior Update Finals Week January 20-24

(Story)

Jan 06, 2020

Warrior Update January 6-10

(Story)

Dec 09, 2019

Warrior Update 9-13

(Story)

Nov 21, 2019

Warrior Update December 2-6

(Story)

Nov 15, 2019

Warrior Update November 18-22

(Story)

Nov 11, 2019

Warrior Update November 12-15

(Story)

Oct 24, 2019

Warrior Update Oct 28-31

(Story)

Oct 18, 2019

Warrior Update Oct 21-25

(Story)

Oct 10, 2019

Warrior Update Oct 14-18

(Story)

Oct 07, 2019

Warrior Update Oct 7-11

(Story)

Sep 24, 2019

Cleveland Football Defeats Franklin To Win Southeast Cup

(Story)

Sep 16, 2019

Warrior Update September 16

(Story)

May 30, 2019

WARRIOR UPDATE JUNE 3-7

(Story)

May 24, 2019

Cleveland Students Take Action Against Climate Change

(Media)

Apr 18, 2019
Mar 21, 2019

Did you "C" the New Logo?

(Story/Media)

Mar 21, 2019

Four Cleveland Alumni Awarded Distinguished 'Order of the Feather'

(Story/Media)

Dec 04, 2018
Oct 31, 2018

High Notes and High Hopes For Cleveland

(Media)

Sep 26, 2018

New Start New Art

(Media)