Tastebuds: Riyadh's impressive homestyle Lebanese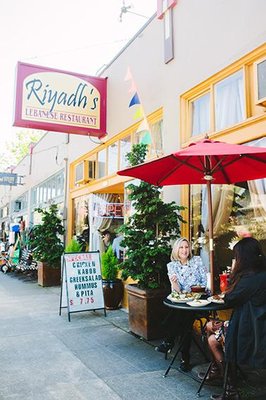 Riyadh's proves to be a Portland hotspot for Lebanese comfort food. The restaurant, situated at the base of Hawthorne, is open for lunch and dinner from 11 a.m. to 9 p.m. Monday through Saturday and 12 p.m. to 8:30 p.m. on Sundays. The place is hard to miss with its colorful sign and inviting storefront sitting kitty corner to the food carts.
It is evident this is a family-run business because the waiters all boast beautiful, rolling accents and resemble one another in appearance. The atmosphere is quite relaxed with authentic music playing to set the mood. Technically speaking the layout of the place is very spacious with plenty of tables to host large groups. I chose a cozy corner seat where you could see the bustlings of Hawthorne through a colorfully curtain-adorned window. The vibe seems suitable for both a casual drop-in lunch or a nice sit-down dinner. Word of advice, however: if you are in a hurry call in your order ahead of time because the service was a bit on the slow side.
The hefty menu is a collection of home style Lebanese recipes for meat lovers, vegetarians and even the seafood inclined. They serve many variations of gyros, sandwiches, mezzas, kabobs, soup and meat/veggie combo plates. If you order hummus or baba ghanooj, warm pita bread comes with it served draping over a small table stand. If your table is located near the front of the restaurant, you may be in viewing distance of the stone oven where the bread is baked fresh for each order.
I began my meal with a mezza of hummus, tabbouli (a parsley and tomato salad dish), stuffed grape leaves, falafel and baba ghanooj. I was very impressed with the falafel and baba ghanooj which both had a unique blend of homegrown flavors and seemed authentically Lebanese. The falafel was dense with beans and grains and did not taste processed at all. As for the baba ghanooj (a blended eggplant dip), this was my favorite item of the night. It was rich and smoky with a smooth texture that paired wonderfully with the pita. The hummus, on the other hand, was not very impressive. It was grainy and slightly too bland for my liking. I ordered a veggie sandwich for my main dish. This was served in pita pocket bread, stuffed with feta and baked eggplant and vegetables, and dripping with creamy sauce. The sandwich was quite large and filling.
Leave a Comment
About the Contributor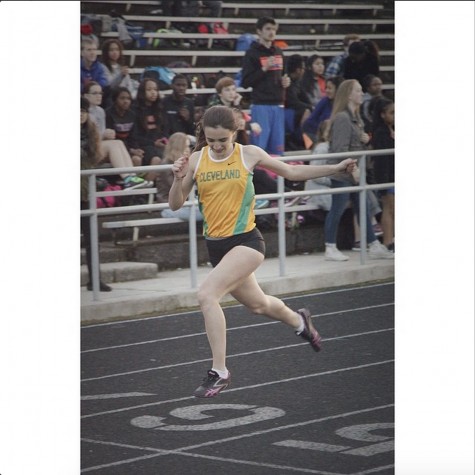 Annalena Eckton, Reporter
Grade

What's on the bookshelf?

Favorite food?

Favorite thing about Cleveland?