World News: Documentary draws Chinese focus to environment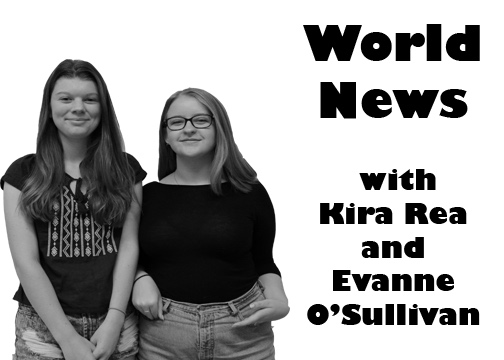 New Chinese documentary grabs the public's attention
Environmental issues are not a new topic or even a new issue for that matter. However, a documentary covering the prevalent pollution problems in the world has taken China by storm.
Previously, a Chinese state television reporter Chai Jing produced a widely-viewed documentary about her overwhelming concern for her daughter with a damning indictment of China's toothless environmental policy. "Under the Dome — Investigating China's smog," produced entirely by Chai, started when she learned that her daughter developed a benign tumor in the womb, which she blamed on air pollution.
In the film, Chai talks in front of an audience explaining her year long investigation into China's noxious pollution problem. She takes personal approaches by talking to children who live in the province of ShanXi, one of the most polluted places on earth. The children recall that they have never seen stars, white clouds, or blue skies.
The film is deeply critical of China's lack of policies and environmental laws. Chai follows an investigator who measures the amount of illegal pollutants in some of the coal-burning provinces in China. When Chai asks why these coal-burning industries have not been shut, the answer is simply, "It just doesn't work to sacrifice employment for the environment."
The attention-grabbing and conversation-provoking documentary has reached over 100 million views since its release on Feb. 28. It has also prompted 280 million posts on Sina Weibo, a Chinese micro blogging site.
The documentary breaks no new ground, but what seems to have caught the public's attention is the highly personal tone. "I'd never felt afraid of pollution before, and never wore a mask no matter where," Chai recalls. "But when you carry a life in you, what she breathes, eats and drinks are all your responsibility, then you feel the fear."
When Chai became pregnant, it sparked her motivation to inform the people of China and spread the polluted word; her timing could not have been any better. Chai Jing's documentary was released on Feb. 28, less than a week before China's annual parliamentary session begins. China's central government is expected to pass an ambitious new law that hopes to impose tough new regulations on China's coal-burning polluters.
Looking forward to the future, "Under the Dome" continues to grab attention from major news outlets and environmentally conscious citizens around the world.
Muslim terror group ISIS destroys ancient Mesopotamian artifacts
Hiding behind the veil of religion, members of religious extremist group ISIS destroyed ancient artifacts of long-gone empires on display in the Mosul Museum, in its namesake city in Iraq. The video broadcasting the events that took place gained international attraction after it gained popularity in late February. Images of bearded men with sledgehammers and some power tools are shown in the video smashing and drilling away the faces in statues and pottery, some dating back over 2,700 years old.
The Mosul Museum, now lacking much of its ancient artifacts, houses extensive collections of art from an array of ancient cultures that once inhabited the Nineveh region of Iraq. The Metropolitan Museum of Art in New York City condemned ISIS's actions, calling it a "mindless attack on great art, on history, and on human understanding [that] constitutes a tragic assault not only on the Mosul Museum, but on our universal commitment to use art to unite people and promote human understanding."
Mosul is currently the largest city controlled by ISIS and has been since June of 2014. It is believed this attack on Iraq's rich history of humanity is only one of many to occur in the near future as the terrorist organization plans to campaign against coexistence between Islam and all other religious practices.
"We must never accept the premise that they put forward because it is a lie. Nor should we grant these terrorists the religious legitimacy that they seek. They are not religious leaders — they're terrorists," President Barack Obama stated during a summit meeting mid February. "We are at war with the people who have perverted Islam."
It is necessary that ISIS are not referred to as a Muslim organization, because their ideals go far beyond the limits of Islam and its intentions are to oppress all who do not conform to such conservative a lifestyle. They cannot be referred to as Muslim when they are happy to inflict fear and torment on even Iraqi Muslims.
Leave a Comment
About the Contributors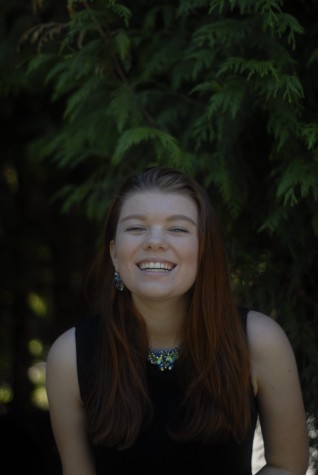 Kira Rea, Reporter
Grade: Senior

Favorite Food: Chicken Alfredo

Favorite Movie: City of God

Favorite Album/Artist: The Badlands - Halsey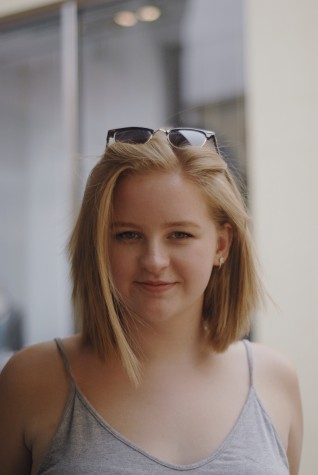 Evanne O'Sullivan, Editor-in-Chief
Grade: Senior

Favorite food? Bagels

Favorite movie? North sea, Texas

Favorite artist/album? Chance the Rapper

Favorite thing about Cleveland?...