Feeling Good: Healthy late night snacks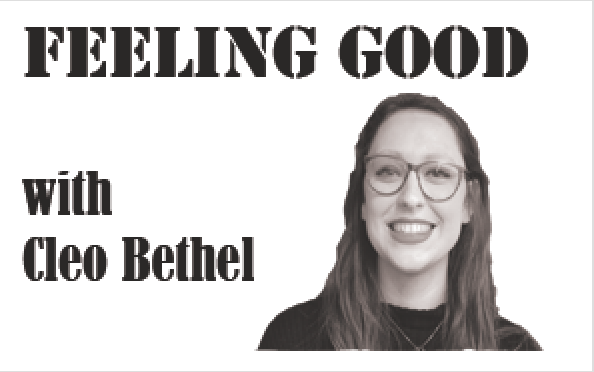 There is an urban myth circulating that eating after 10 p.m. is unhealthy. There is no clear answer to whether or not this is true, but ultimately if you have a bag of chips before you go to bed, you end up consuming more calories than you burn off. That said, I am the first to need a pick-me-up after a long night of homework. So, if your late night eating includes buttery grilled cheese, ice cream, or gobs of peanut butter, here are a few healthier substitutes for you. You can even make these low-calorie options ahead of time for quick snacking when the mood strikes!
If you're in the mood for something sweet:
Chocolate Covered Strawberries:
Ingredients:
1 pound fresh strawberries
8 ounces dark chocolate
Directions:
Line a cookie sheet with parchment paper. Melt chocolate in microwave or on stovetop until completely smooth, and let cool slightly. While holding the leaves, dip about ⅔ of it in the chocolate. Set strawberries on parchment paper until all strawberries are covered. Lift and allow the excess chocolate to drip off. Optional: immediately roll in dried coconut shreds or minced almonds. The chocolate should set in about 30 minutes.
If you're in the mood for something salty:
Popcorn:
Ingredients:
⅓ cup popcorn kernels (try to use a popcorn maker or not microwave popcorn)
3 tbsp. olive oil
1 tsp. (approx.) garlic powder
1 tsp. (approx.) rosemary
salt and pepper
Directions:
After popcorn is made (see directions for your specific method), drizzle olive oil over the popcorn and toss. Add garlic powder, rosemary, salt, and pepper to taste, then toss once again.
If you're in the mood for something cheesy:
Caprese Grilled Cheese
Ingredients:
2 slices whole-grain bread
3 oz fresh mozzarella, sliced into rounds or grated
4 – 6 Roma tomato slices
1 Tbsp fresh basil, chopped
2 tsp extra virgin olive oil
salt and pepper
Directions:
Layer Mozzarella rounds followed by a layer of sliced tomatoes. Sprinkle basil over top and season with salt and pepper to taste, then cover with remaining slice of bread. Drizzle 1 tsp. olive oil in a non-stick skillet add sandwich, cover with lid and cook until sandwich is golden brown on bottom, about 2 minutes. Carefully flip sandwich to opposite side then return to skillet, cover with lid and continue to cook until bottom side is golden brown and cheese is melted through.
Bon Appétit!
Leave a Comment