PDX-tra Fun: Spring into spring!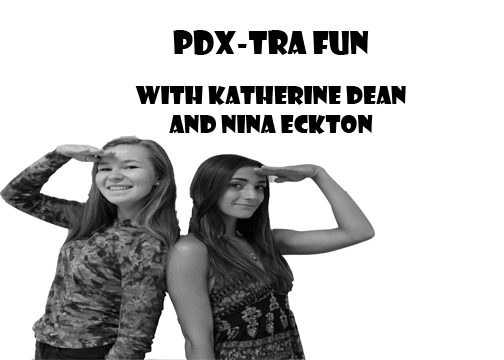 While Portland pretty much skipped winter, warm weather is gracing our presence, and we here at PDXtra fun feel that it's time to spring into spring! Here are a few ways to get out, get active, and get pumped for spring in our beautiful city.
Kayak On The Willamette
Take advantage of how close we are to the Willamette and get out on the water. Kayaking with your friends or family is a great way to spend a sunny weekend day. You can take a picnic lunch and paddle out to Ross Island, an exclusive spot only accessible by boat. It is also a bald eagle nesting site with both forested areas and sandy beaches. Another option is to dock at the west waterfront and take a break to grab coffee or tea at a nearby cafe while enjoying the view. If you don't already own your own kayak, you can rent them from the Portland Kayak Company, located on the west side right off of Macadam. Prices are $10 an hour for a single person kayak, or $20 for a double-seater.
Saturday Market
This is the largest continuously functioning outdoor arts and crafts market in the country, and a hub of classic Portland culture. Rain or shine, the market is open every Saturday and Sunday from March through the end of December, offering 251 vender slots for local artisans to sell their products. Their hours are 10-5 on Saturdays and 11-4:30 on Sundays. You can find anything from handcrafted jewelry and one-of-a-kind clothing, to wood furniture and children's toys. Along with being a great place to shop, the market has an excellent selection of eclectic food carts. Whether you're in the mood for Mexican, Italian, Thai, or even Ethiopian, you are guaranteed many great options. The market zone starts at the west waterfront and stretches back beneath the burnside bridge. It is a perfect destination for after a bike ride or a casual walk along the waterfront when the sun is out.
Cherry Blossoms
While people say that April showers bring May flowers, spring has definitely started in March. The cherry blossom trees around Portland are particularly beautiful right now, with the buds just starting to open up. After your trip through the Saturday Market, you can enjoy the rows of cherry blossom trees up and down Waterfront Park. These trees bloom in the beginning of spring but keep their flowers through the summer, allowing time for the beautiful flowers to bloom from white to pink. While Waterfront Park is a main attraction for cherry blossoms, Reed College also has tons of the trees. A great, easy bike ride to do with your family and friends, the Reed College campus has quite a few cherry blossom trees around their paved trails, making your bike or walk that much more beautiful!
Leave a Comment
About the Contributor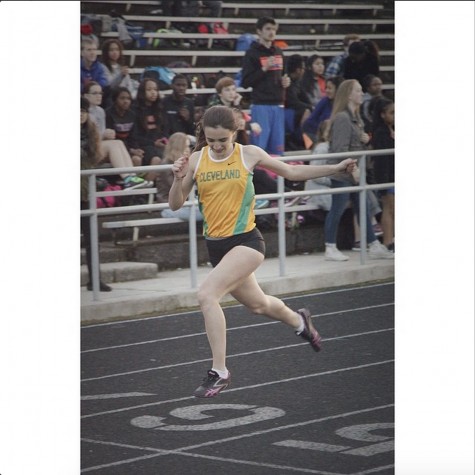 Annalena Eckton, Reporter
Grade

What's on the bookshelf?

Favorite food?

Favorite thing about Cleveland?