2020 Portland Small Business & Non-Profit Gift Guide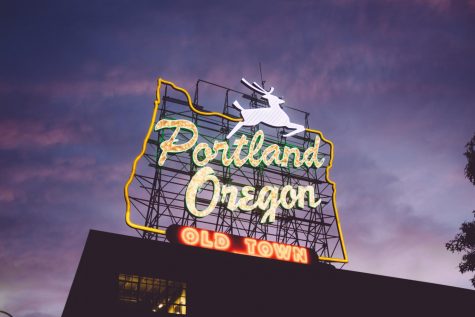 The question of what to get those special people in your life is an annual dilemma. I've made it just a bit easier by asking Clarion readers and people in the Cleveland community about what Portland small businesses they would recommend. This list features BIPOC and Cleveland community-owned businesses as well as non-profit organizations to donate money or volunteer for. Let's support our community especially around the holidays and in a pandemic! 
GIFT IDEAS 
While there are some BIPOC businesses listed on this guide there are many resources to find black-owned businesses to support and I have included the most comprehensive ones below. 
Black Owned Businesses Directories: 
Mercatus PDX- https://mercatuspdx.com/directory/#!directory/map/ord=rnd
Black Owned Business Network-https://www.blackownedbiz.com/directory/location/united-states/oregon/portland/ 
Willamette Week Black-Owned Restaurants: https://www.wweek.com/restaurants/2016/08/26/heres-where-you-can-eat-to-support-black-owned-restaurants-in-portland/
Beauty- 
Bare Beauty PDX (BIPOC) (https://www.barebeautypdx.com/) – Is it time to get your eyebrows done? Bare Beauty offers waxing for eyebrows and more! Check out their website for all services and COVID-19 precautions. Getting a gift certificate for after COVID is a great option too.  → Instagram: @barebeautypdx 
Butter Effect Skin Care (BIPOC) – (https://www.etsy.com/shop/ButterEffectSkincare)- During those winter months the weather can take a toll on your skin. Butter Effect Skin Care offers handmade shea body butter that is sure to be a great addition to a self-care package or to treat yourself.  →  Instagram:@ buttereffectpdx
Music- 
Streaming isn't the only way to listen to music. Some of the classics or latest tunes just sound better on record, so see below for some great options to find records for the person in your life who loves a good record or cd. 
My Vinyl Underground ( https://jigsaw-records.com/pages/my-vinyl-underground) → Instagram: @myvinylunderground 
Music Millennium (vinyl & cds) (https://musicmillennium.com/) →  Instagram:@musicmillennium
Dig Vinyl (pre-loved vinyl)(Cleveland Family Owned)   – (https://dig-vinyl.com/) →  Instagram:@digvinylportland
Clothing-
Mimi's Fresh Tees (BIPOC) –  (https://www.mimisfreshteespdx.com/) – "Mimi's Fresh Tees was founded in 2018 by Kamelah Adams. The Portland-based t-shirt company amplifies tough social justice conversations and allows people to wear their truth. Motivated by systemic racism her kids experienced in the education system, Kamelah wanted to create a product that brought conversations around discrimination and race" 
Cargo- (https://www.cargoinc.com/) (imported good clothing, jewelry and more) 
Sweetpeas Consignment (http://www.sweetpearesale.com/) –Kids are always growing and buying new isn't sustainable for the planet or your wallet, so check out this Cleveland family-owned business that has a collection of children's clothing, shoes, books, toys, and more. 
Student Owned Businesses- 
Within our own school, we've got the entrepreneurial spirit! Support our very own students in their creativity. 
Instagram@barriogirlz (POC) –Owned by  Senior Aline Chercover she sells her art on keychains and candles. Check out the Instagram above for the latest available items!
Lawn Party NW (https://www.lawnpartynw.com/) – Celebrate those milestones in a covid friendly way. Student and mom duo:  Uma Frost- Hausman, senior and Stephanie Hausman, mom have created Lawn Party NW for this specific reason. Whether it's your birthday, your friend's birthday or you just want something broadcasted to your neighborhood, hire a Lawn Party to display it on your lawn. →  Instagram @lawnpartynw
Instagram: @maxocartel (POC)- Owned by Cleveland alum, Maxmine Chercover designs and creates her own clothing pieces. The shop features masks, skirts, sweatpants, and more. 
Plants- 
Let's face it, being in quarantine has given us some extra time on our hands so why not become a plant parent? Use greenery to spice up the work from home set up! There are really unlimited reasons why plants are great. This holiday season give the gift of greenery!  
Birds & Bees Nursery 3320 SE 50th Ave (http://www.birdsandbeespdx.com/) 
Roosevelt's Terrariums ( https://www.rooseveltspdx.com/ ) 
Food- 
Ice Queen Ice Cream (BIPOC)  (https://icequeenyouscream.com/) – 100% plant based popsicles  → Instagram @icequeenpdx 
Cloud City Ice Cream (Cleveland family owned) ( https://www.cloudcityicecream.com/)- ice cream (vegan options available) & sorbet  → Instagram @cloudcityicecream
Deadstock Coffee (BIPOC) ( http://www.deadstockcoffee.com/) – Coffee shop, Coffee roasters & apparel   → Instagram @deadstockcoffee
Rose City Coffee Co. (rosecitycoffeecompany.com) (local products & art switches up inventory every few months)  → Instagram @rosecitycoffeeco
Cafe Soro Soro (BIPOC)  (https://www.sorosoropdx.com/) –  Korean inspired cafe treats & beverages → Instagram @cafe_sorosoro 
Chakralot (BIPOC) (Portland Chocolate Laboratory)  (https://www.chakralot.com/) – curated chocolate boxes  → Instagram @chakralot
Bookstores- 
Nothing is better than cozying up with a good read and a hot beverage. Whether you haven't read in ages or read a book a week; no time like now to start a book club even if it does have to be on zoom. 
Powell's Books (https://www.powells.com/)  → Instagram @powellsbooks
Third Eye Books (BIPOC)- https://thirdeyebag.com/ → Instagram @thirdeyebag
Wallace Books (https://www.facebook.com/wallacebooks) 
Books With Pictures (https://bookswithpictures.com/) –  → Instagram @bookswithpictures 
Art- 
Little Otsu (BIPOC) (https://www.littleotsu.com/)-  paper goods & specialty stationary →  Instagram: @littleotsu 
Artist & Craftsman Supply Co. (https://artistcraftsman.com/) (3393 SE 21st Ave, Portland, OR 97202) – 
I've Been Framed (https://www.ivebeenframedpdx.com/#/) – custom framing & art supplies 
Extras- 
Pdx Coasters (http://pdxcoasters.com/) – portland themed coasters 
20 Leagues (https://20leagues.com/) – great stocking stuffer options! (ornaments, wood stickers, wood action figures and more) 
 For those who just seem to have everything consider making a donation to local nonprofits that are doing amazing work especially during the pandemic! Money isn't the only way to help these organizations either, donating your time and resources can help check out the links to see the needs of each organization. 
PDX NON-PROFITS 
Black Resilience Fund (https://secure.givelively.org/donate/brown-hope/black-resilience-fund) – An organization whose focus is on financially supporting Black Portlanders with rent, warm meals, grocery, and bills. They publish monthly impact reports which detail where donations are going. They also have volunteer opportunities for mutual aid. 
Naya Pdx- (https://nayapdx.org/support-us/donate-now/) –"NAYA is a family of numerous tribes and voices who are rooted in sustaining tradition and building cultural wealth. We provide culturally-specific programs and services that guide our people in the direction of personal success and balance through cultural empowerment" 
Sisters of the Road- https://donate.sistersoftheroad.org/campaign/together-at-the-table-2020/c309925) – A non-profit cafe located in old town Portland that focuses on making fresh and healthy food accessible for all and is on the mission to create systemic change within the food system. Alongside their food programs, they also work on advocacy surrounding ending homelessness and poverty. 
Oregon Food Bank https:(https://give.oregonfoodbank.org/give/92782/#!/donation/checkout) 
Self Enhancement Inc. (https://www.selfenhancement.org/donate)- "SEI is Oregon's largest African-American-led nonprofit multi-service organization, providing comprehensive cradle to career services to over 16,500 vulnerable youth and families annually. Our success boasts a 98% high school graduation rate among SEI enrollees in 2018, compared to a statewide graduation rate ranking near the bottom nationally" 
Don't Shoot PDX – "All donations help to keep our communities empowered and support a variety of programs including training, social justice art camps, community feed ins, food and clothing distribution, legal clinics, educational dialogues, demonstrations, and community art projects" -(https://www.dontshootpdx.org/?form=support)