PPS School Reopening Update
March 15th update on school reopening
Can we reopen schools safely? PPS Superintendent Guadalupe Guerrero seems to think so.
On March 15 a statement was released on the Portland Public Schools website stating that a tentative agreement has been reached by the Portland Association of Teachers (PAT) and Portland Public Schools. The plan is to reopen for in-person hybrid learning starting with kindergarten through fifth grade at the beginning of April, then bring back older students in mid-April.
The move to go back to school comes after Oregon Governor Kate Brown sent out an executive order on March 5 to require school districts to offer full in-person or hybrid instruction by end of March to mid-April.
Students, teachers, and parents have expressed concern over returning to in-person school, even for a hybrid model. To ease concerns the district has outlined in their statement several measures that will be implemented such as check-in procedures, a school nurse at every site, HEPA filters in every classroom, and an increase in building cleaning.
Even after reviewing the outlined protocol students and families can decide to return to in-person hybrid or remain in virtual distance learning for the remainder of the school year. As more information is released and people are vaccinated only time will tell about how many students and teachers will feel comfortable about the return to in-person instruction.
Full Statement from PPS:
https://www.pps.net/site/default.aspx?PageType=3&DomainID=4&ModuleInstanceID=1492&PageModuleInstanceID=1594&ViewID=ad4d6d9d-7046-48e7-a548-a6a23a68d076&RenderLoc=0&FlexDataID=163878&PageID=1&IsMoreExpandedView=True
Leave a Comment
About the Contributor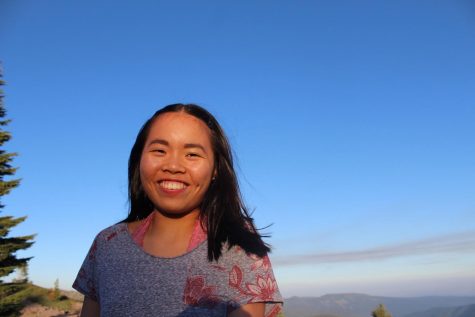 Yanling Joslin, Warrior Update Producer & Online Content
My name is Yanling, and I'm a Senior at Cleveland. This is my third year on the Clarion, and I'm the producer of the warrior update and online content...