Class of 2021 commencement to be held at Providence Park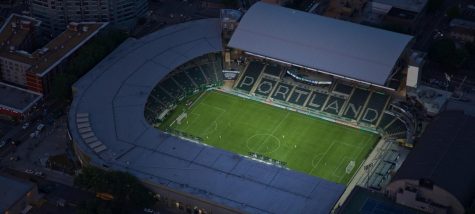 Every year in June, seniors all across the nation walk into their high school graduation as pomp and circumstance play, but in 2020 that rite of passage was held in a less than traditional way due to the Covid-19 pandemic. For Cleveland High School and other PPS high schools, it was announced May 6 that Providence Park, the home of the Timbers and Thorns will be the location of the 2021 commencement ceremony for PPS high schools. 
"This year has been hard. It's been disheartening in so many ways to not be around friends and classmates during our last moments together as a class. Knowing that we can have an in-person graduation is such a relief because I think it will give us all a bit of closure we've been missing. I'm so excited to be surrounded by the same people I've been through up to 13 years at PPS. I can't wait!" said Co-Senior Class President, Lena Tinker. 
More information is coming about how many family members may attend and how tickets will be released, but mark your calendars at the time of publishing June 8 at 4 p.m. is when Cleveland's class of 2021 will take the stage at Providence Park.