Boys Basketball Team Has Best Season In 60 Years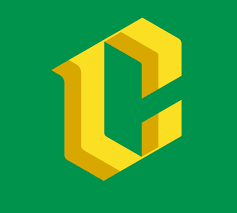 The Cleveland boys basketball team has secured the program's first PIL title since 1962.
The Warriors finished the regular season ranked 3rd in the state, after a 58-52 win over 8th ranked Grant, and a 57-43 win over No. 28 Wells.
In the Grant game the Warriors were without a doubt led by junior wing Christian Green, who put up a season high 28 points shooting 12 of 14 from the field and 3 of 4 from 3 point range.
Crucially for the Warriors, 18 of Green's points came in the second half, when neither team took a double digit lead.
Another key performer for Cleveland was junior forward Jackson Cooper. Green's dominance took some pressure off Cooper and allowed him to focus on his strengths, which was mainly physicality in this game. Cooper pulled down 8 rebounds and scored 10 points, fighting through contact for nearly every play he made.
Grant was led by junior standout Adrian Mosley, who put up 16 points in this game and was complemented by 14 points from senior Andre Lawrence.
In a game with no long scoring runs, most momentum was gained through big individual plays instead. Both teams traded difficult finishes in the post throughout the game, and the confidence to take good defending head on provided a lot of energy.
The Warriors came out of halftime up 27-25, and Green and Mosley immediately took over from there.
Mosley opened the scoring with a huge 3 in the face of a Warriors defender and added a free throw after drawing a foul driving to the basket. After this Green took over the remainder of the quarter, scoring 10 points to Grant's 7.
As the quarter wound down Jackson Cooper picked up a bounce pass from Warriors guard Jamel Pichon and drove aggressively to the basket, drawing a foul and adding a point to the Warriors' total with 2.2 seconds to go. Taking on contact like that was the key to Cooper's game.
With 4:52 left in the fourth quarter, it looked like the Warriors were finally pulling away. They had pushed the score to 49-43 off a lay up through contact by Green and a lay up on a fast break by junior guard SC Tresvant, and the bench erupted in response to the latter.
However, with 1:15 left Grant took a 52-51 lead, and the Warriors' backs were against the wall. The Cleveland comeback started with a clutch put back by senior Lawson Vella, and emphatically ended with back to back dunks by none other than Christian Green.
Green had an open floor ahead of him on the second dunk, and as soon as he picked up his dribble around the three point line with speed towards the basket everyone in the gym knew what was happening.
The game ended 58-52, and with a 57-43 win over Ida B. Wells two days later, Cleveland secured the school's first PIL basketball title since 1962.
Top performers in the Wells game included Jackson Cooper with another gritty 17 points, Lawson Vella with 15, and Christian Green with 12 including another dunk in the final minutes. Green and Cooper enter the playoffs as two of the hottest players in Oregon, and if they can get this level of secondary scoring from Vella and Tresvant they have the ability to go a long way.
The Warriors rounded out the season with a 20-4 record, the school's first 20 win season since 1961. They will play No. 30 Century at home in the first round of the state playoffs on Tuesday, March 1 at 7 p.m.
Cleveland has a lot to look forward to, with a good chance to make a deep playoff run, but for now the school has a historic regular season to celebrate.
Leave a Comment