Boys Basketball: Les Schwab Invitational
The Warriors play against some of the best teams in the country at the prestigious tournament over winter break
Les Schwab Invitational Recap
The 2022 Les Schwab Invitational, Oregon's most prestigious high school basketball tournament, took place over the winter break. The West Linn Lions defeated the Duncanville Panthers 62-50 to win the event. The tournament was an unexpected success for the Lions. After beating Tualatin, the defending state champions, the Lions took down nationally-ranked Sierra Canyon School. Despite going up against a team with several high profile players, most notably Bronny James, the son of LeBron James, West Linn upset Sierra Canyon 86-69. West Linn pulled off an even bigger upset in the final, defeating Duncanville, the number one team in the country. The tournament was full of top basketball teams, including Cleveland. Here are some of the highlights of the tournament.
Warriors' Tournament Results
The Warriors did not do as well as the previous tournament, where they finished in fifth place. The tournament didn't start well, as Cleveland played against No. 1 Duncanville in their opening game, and lost 85-54, putting them into the losers bracket. Cleveland bounced back, winning the next game against Redmond 79-72. Jackson Owens and Jackson Cooper were the Warriors' stars that game, scoring 23 and 21 points, respectively. The Warriors faced Tigard in their next game. Despite another strong showing from Owens, Cleveland couldn't topple the Tigers, losing 71-55. Cleveland's last game was against familiar competition in Roosevelt, which they won 68-63 behind another scoring outburst from Cooper. Overall, the tournament was a strong showing for Coach Sam Glasgow's first time at the invitational.
Jackson Shelstad
The West Linn senior guard and Oregon Ducks commit was the key to West Linn's victories throughout the tournament. Shelstad easily won the tournament MVP, averaging 33 points per game. He was nearly automatic from the free throw line, making 38 of 41 free throws in the tournament. In the final, Shelstad's 30 points, including 12 free throws, were the key to the Lions' victory. Shelstad also ran up the stat sheet against Sierra Canyon, with 38 points and 16 free throws made, and also had a tournament high 43 points in the Lions' victory over Tualatin.
Star Players
The Les Schwab Invitational is no stranger to star players. Oregon prep stars like Kevin Love have played in the tournament, but many of the nation's best players have played as well, such as Kevin Durant and Carmelo Anthony. Shelstad and Lake Oswego's Winters Grady were the biggest stars in Oregon at the tournament. Top national players included arguably the biggest name in high school basketball, Sierra Canyon's Bronny James, the son of LeBron James. Duncanville had several stars, including Texas commit Ron Holland, Arizona commit KJ Lewis, as well as Kayden Edwards and Cameron Barnes. Las Vegas high school Bishop Gorman, an athletic powerhouse, featured prospects Christopher Nwuli, Jase Richardson, and Ohio State commit John Paul Mobley.
Oregon Teams
Barlow Bruins
Beaverton Beavers
Central Catholic Rams
Cleveland Warriors
Grant Generals
Jesuit Crusaders
Lake Oswego Lakers
Lincoln Cardinals
Roosevelt Roughriders
Tigard Tigers
Tualatin Timberwolves
West Linn Lions
National Teams
Bishop Gorman Gaels (Las Vegas, Nevada)
Brophy College Prep Broncos (Phoenix, Arizona)
Duncanville Panthers (Duncanville, Texas)
Sierra Canyon Trailblazers (Chatsworth, California)
Tournament Leaders
Scoring Average: Jackson Shelstad, West Linn (33.0 ppg)
Total Points: Jackson Shelstad, West Linn (132)
Rebounds: Ron Holland, Duncanville, and Jayden Fortier, Tualatin (41)
Assists: Malachi Seely-Roberts, Lincoln, and Utrillo Morris, Roosevelt (22)
Steals: Sean Chris Tresvant, Cleveland (14)
Blocks: Cameron Barnes, Duncanville (8)
Game Highs
Points: Jackson Shelstad, West Linn-43 points vs Tualatin
Three Pointers Made: Josiah Lake (Tualatin vs Central Catholic), Douglas Bailey (Tigard vs Lincoln), and Isaac Carr (Central Catholic vs Tualatin)-7 three pointers made
Rebounds: Jackson Cooper, Cleveland-16 rebounds vs Roosevelt
Assists: Dylan Metoyer, Sierra Canyon-11 assists vs Jesuit
Steals: Adrian Mosley (West Linn vs Duncanville), and Chris Nwuli (Bishop Gorman vs Lincoln)-6 steals
Blocks: Jamel Pichon, Cleveland-4 blocks vs Roosevelt
Leave a Comment
About the Contributor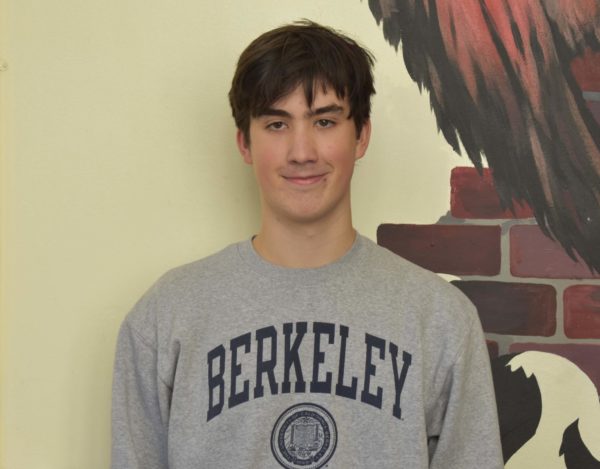 Rio Madrone, Sports Editor
My name is Rio Madrone and I am a junior at Cleveland. This is my 2nd year on the Clarion, and I work as the editor for the sports section. I enjoy watching...