Marina and the Diamonds sparkle in "FROOT"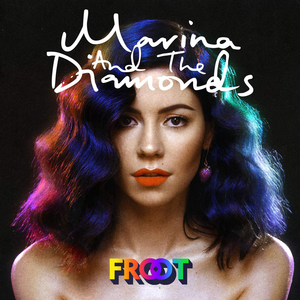 Indie-pop artist Marina and the Diamonds recently released her long-awaited third album, and it is just as good as we hoped.
Marina and the Diamonds is the stage name for Welsh singer Marina Lambrini Diamandis. And yes, that's her real name. She was born in Brynmawr, Wales and was diagnosed at a young age with Synesthesia, a rare neurological phenomenon where the senses are crossed and mixed. In Diamandis' case, she associates different musical notes with colors and days of the week, which are characteristics of the branch of Synesthesia called Chromesthesia.
She says, "When I'm writing music, certain chords are different colours. And as I build an album and produce it, I base it on a certain colour pallet in my mind. I can't really describe it."
Diamandis started producing her own demos at a young age, and was signed by Atlantic Records at age 22.
"Froot," the newest album by Diamandis, was released March 13 after months of Diamandis' own idea, "Froot of the Month." The idea behind "Froot of the Month" was to release a new song off of the album every month. Diamandis released six songs over the course of the campaign. During questioning about the strategy she tweeted: "I came up with the 'Froot of the Month' strategy to enable me to release the music I wanted to, as opposed to what might work commercially."
"Froot" was a step away from Diamandis' previous albums both stylistically and morally. Diamandis wrote every song on the album, with a few exceptions which she co-wrote with various artists. When asked about it, Diamandis said, "I'm not against co-writing, I'm just against that kind of corporate co-writing."
Diamandis wanted this album to be experimental and thought provoking, but said, "Our industry isn't encouraging that at all."
The album opens with "Happy," a raw, stripped ballad with no effects on the vocals. Diamandis was hesitant, "At first I was like, 'Oh, God no — we need some reverb!'" But luckily, she kept it that way. "It's very, very real," she said. "It could be your friend singing right next to you."
The album continues with tracks like "Blue," "Gold" and "Froot" that keep true to her upbeat indie pop sound with synths and catchy lyrics. But, we can see Diamandis opening up on multiple songs, but especially on "Can't Pin Me Down." This track focuses on the media's treatment of female artists.
"It feels like you're constantly trying to be defined … . Maybe it's because we can change the way we look so easily compared to male artists. I always get the impression that media are like, 'She's not really the artist, someone else is creating that.' With this album I want to make a point about writing the whole thing because [then] you can't say anything—you know I'm the sole creator. There aren't many of those artists anymore."
This was not the only song Diamandis put on the album that had a deeper meaning: "Another day, another tale of rape/Another ticking bomb to bury deep and detonate/I'm not the only one who finds it hard to understand/I'm not afraid of God/I'm afraid of man/You can see it on the news/You can watch it on TV/You can read it on your phone/You can say it's troubling/Humans aren't gonna behave as we think we always should," are some hard hitting lyrics from Diamandis during her song "Savages." The song is an attempt to start a conversation about rape culture. She told TIME.com that "no one wants to say that rape is natural, but it's something that has been embedded in us, and it's horrendous. So that inspired that song."
With her 2012 album "Electra Heart" she created a fictional persona (similar to David Bowie's Ziggy Stardust) to highlight the worst parts of modern pop culture. This venture with "Savages" to call attention to an important issue is more specific and forward than her previous attempt and it is hoped, more influential. On the topic, Diamandis said, "I'm not a political person at all, but I am interested in society."
Marina and the Diamonds has always been a true artist, but "Froot" proves it beyond reasonable doubt. Her ability to artistically take the album into her own hands is a quality that we are lucky to find in an artist. "Froot" is available on for purchase on iTunes and Amazon, and is streaming now on Spotify.
Leave a Comment
About the Contributors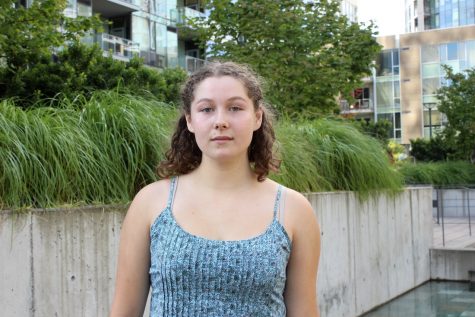 Eva Bryner, Arts Editor
Position within Newspaper: Arts Section Editor

Graduation year: 2017

Favorite thing to do: I love creating, and enjoy many outlets including...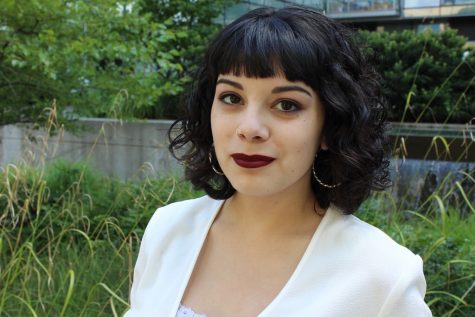 Sunflower Rangel, Commentary Editor
Position within Newspaper: Commentary Editor, Assistant Story Editor

Graduation year: 2017

Favorite thing to do: I enjoy embroidering, collaging,...