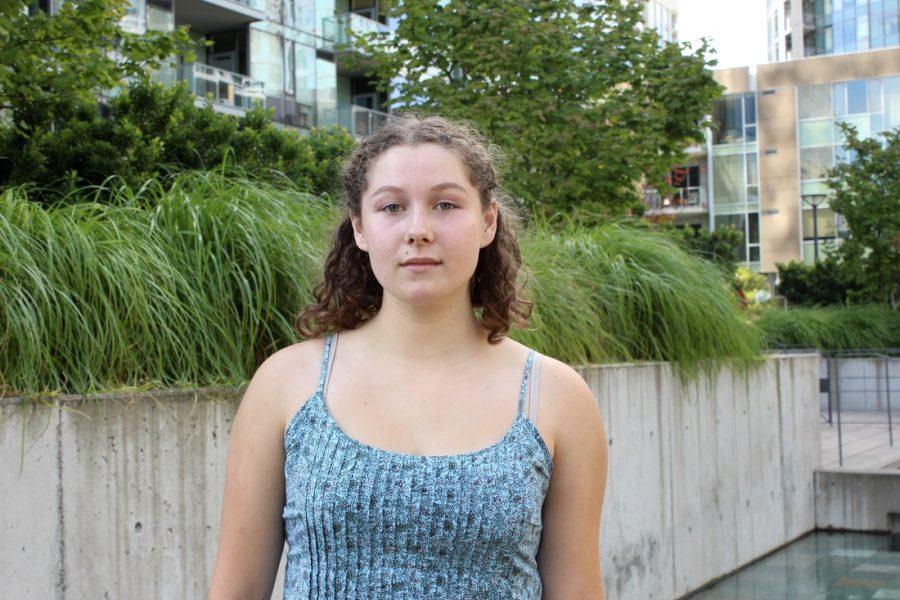 Position within Newspaper:
 Arts Section Editor
Graduation year:
 2017
Favorite thing to do:
 I love creating, and enjoy many outlets including photography, writing, and collaging. 
Favorite book:
 "The Girls" by Emma Cline, and Jane Kenyon's "Otherwise".
Favorite movie:
 I could watch Tony Scott's True Romance a million times and still love it dearly.
Favorite food: 
Most kinds of soup
Favorite quote:
 "I'm not a witch, I just like Halloween" -Stevie Nicks
Eva Bryner, Arts Editor
Mar 24, 2017

Conspiracy Cafe: Who started the fires?

(Story)

Mar 09, 2017

Love Column: A Rom-Com

(Story)

Feb 17, 2017

Reflecting on the Women's March

(Story)

Feb 11, 2017

Conspiracy Cafe: Lizards in the Cabinet

(Story)

Feb 01, 2017

Conspiracy Cafe: Snapchat

(Story)

Dec 22, 2016

Conspiracy Cafe: Santa Claus

(Story)

Oct 21, 2016

Conspiracy Cafe: Celebrity Edition

(Story)

Sep 28, 2016

Mixtape: Riot Grrrls!

(Story)

Sep 28, 2016

Conspiracy Cafe: Clinton Conspiracies

(Story)

Jun 08, 2016

Kobe Bryant and Sexual Harassment in Sports

(Story)

Apr 15, 2016

Mixtape: Coping with Spring

(Story)

Mar 14, 2016

Types of Feminism

(Story)

Feb 23, 2016

A track by track review of Rihanna's, "Anti"

(Story)

Jan 22, 2016

Mixtape: Songs for the world traveler

(Story)

Jan 22, 2016

Clarion Comment on media perspectives after the Paris attacks

(Story)

Nov 19, 2015

Tastebuds: Thai Lahnna

(Story)

Oct 15, 2015

Mixtape: Songs for a slow night

(Story)

Sep 30, 2015

Conor's Complaints: Don't call it a comeback

(Media)

Sep 28, 2015

New show to be produced by Cleveland Students

(Story)

May 30, 2015

We need more female superheroes

(Story)

Apr 22, 2015

Marina and the Diamonds sparkle in "FROOT"

(Story)

Mar 09, 2015

Mixtape: Spring Break

(Story)

Mar 02, 2015

Mixtape: Best of Indie Soundtracks

(Story)