We need more female superheroes
Superhero royalty, DC and Marvel, are currently at their economic peaks with multiple movie franchise including "The Avengers," "Guardians of the Galaxy," the "Batman" series, and the highly-anticipated "Batman v Superman" film. Although there are a few powerful women throughout these films, there is still an immense shortage of female superhero films. Now more than ever, there is also a public outcry for movies featuring women as superheros and not damsels in distress.
In an email recently unearthed from the Sony hack of late 2014, a single conversation between Marvel CEO Ike Perlmutter and Sony executive Michael Lynton, a list of failed female superhero movies is written without much context. Perlmutter writes about the "Elektra," "Catwoman," and "Supergirl" films and how they were all basically disasters. It's unclear if he was trying to say that superhero movies with women are always a bad idea and not good for business or that when more female superhero movies are made, they need to have more effort put into their making. Either way, he is contributing to the present need for women in superhero films.
In mid May, CBS premiered a preview for their upcoming "Supergirl" series. Playing Supergirl is Melissa Benoist, who you may know from "Glee." When Benoist was interviewed by Variety and asked why she wanted the part, she said, "because she's a strong female and a female hero which I think is so important and will speak to so many people at this time right now in the world." Supergirl herself knows the importance of having women in powerful positions in superhero films.
The outcry for female superheros has also been brought to the music industry. In her own way, Taylor Swift is also showing her support of this need for super-women in film. Swift recently debuted her star-studded music video for the song "Bad Blood" at the Billboard Music Awards (where Swift also won a total of eight awards). The video stars Swift (aka Catastrophe) going head to head with Selena Gomez (aka Arsyn), spy vs spy style. The entirety of the video features stars such as Lena Dunham, Cara Delevingne, Zendaya, and Karlie Kloss. Throughout the video, these women are training, fighting, and showing their most superhero like strengths. The rising popularity of "Bad Blood" and respect for the video may help fuel the rise of female superheroes.
More and more, celebrities and the general public have been pushing for a dramatic change in the amount of female superheroes and the way they are portrayed in movies. We will be seeing a "Wonder Woman" film in 2017, but so far, that is all that's on the horizon.
Leave a Comment
About the Contributors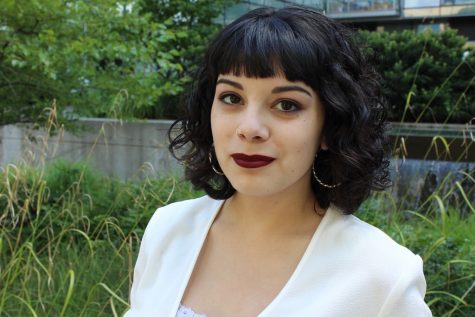 Sunflower Rangel, Commentary Editor
Position within Newspaper: Commentary Editor, Assistant Story Editor

Graduation year: 2017

Favorite thing to do: I enjoy embroidering, collaging,...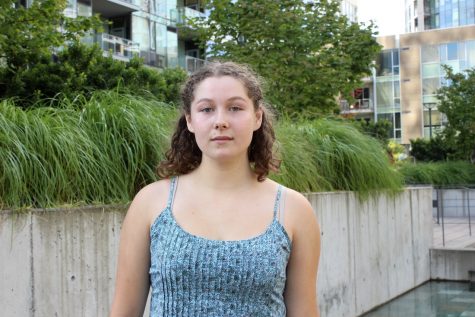 Eva Bryner, Arts Editor
Position within Newspaper: Arts Section Editor

Graduation year: 2017

Favorite thing to do: I love creating, and enjoy many outlets including...