Feeling Good: Refreshing fruit drinks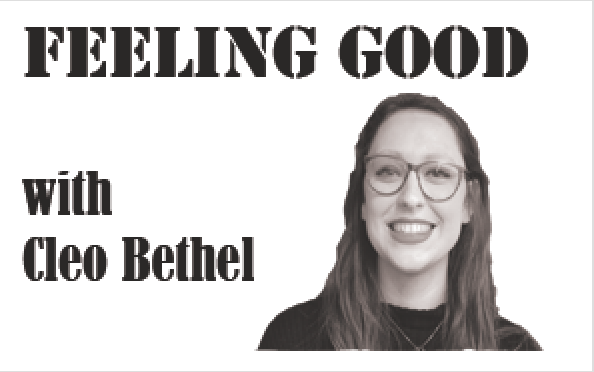 With the end of school approaching, warm weather is on the horizon. Even though it stays cold and rainy until about mid-July in Portland, the summer vibes are already strong. All the more reason to break out the blender and start concocting batches of fruit-based drinks. These recipes are super refreshing and will help you relax on a hot summer day. And until then, you have plenty of time to perfect these recipes and make them your own!
Strawberry-Mint Sparkling Limeade
Tip: Make sure the club soda is chilled so that the drink stays bubbly.
Ingredients:
3 cups sliced strawberries
1/2 cup loosely packed fresh mint leaves
1/2 cup fresh lime juice
1/4 cup water
1/4 cup honey
3 cups club soda, chilled
Whole strawberries for garnish (optional)
Directions:
Place first five ingredients in a blender; process until smooth (about 1 minute). Pour about 1/2 cup strawberry mixture into each of six glasses. Slowly pour about 1/2 cup club into each glass; gently stir to combine. Garnish with whole berries, if desired.
Mixed Berries Smoothie
This homemade blended treat is perfect at any time of day. It's an ideal breakfast because it's filling and packed full of protein, fruit, and vitamins. It is also a great way to refresh yourself after a long day in the sun.
Ingredients:
1 cup frozen mixed berries
1 frozen ripe banana
1/2 cup low-fat vanilla yogurt
1/4 cup orange juice
1 teaspoon honey (optional)
Directions:
Combine all ingredients together in a blender and puree until smooth. Pour into two glasses and serve immediately.
Raspberry Spritzer:
This is a perfect and simple low-calorie substitute for soda. And a great way to quench your thirst in the hot sun.
Ingredients:
2 cups seltzer water
⅔ cup frozen raspberries
2 sprigs fresh mint
3 ounces raspberry flavored syrup
Ice cubes
Directions:
Combine seltzer, raspberries, mint and raspberry-flavored syrup (or Chambord) in a small pitcher. Pour over ice.
Leave a Comment