Adana self-publishes motivational book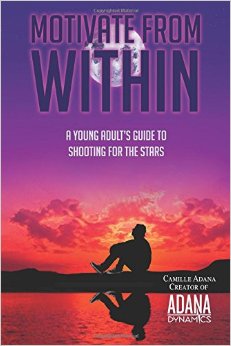 We all cross paths with many people in our lives, and they all impact us in some way or another. Cleveland is full of amazing people: staff members and students alike. We each impact each other differently.
Camille Adana, a Cleveland health and leadership teacher, continues to have a huge impact on so many people in and outside the Cleveland community. She has experienced so many things that could have held her back from living a healthy, fulfilling life, but she chose to eat it all up and let it make her even stronger. Now, she uses those experiences and everything she has learned to help and motivate others.
After seven years of hard work, Adana launched her first self-published book, "Motivate From Within," on May 8. In it, Adana introduces ADANA Dynamics, a success process she created to inspire people to deal with their past, aspire to the future, and create a life they are proud of. It is a motivational and self-help book, filled with "do now" exercises that give readers an opportunity to create life-changing experiences for themselves. These exercises include journaling, meditation, table talk, letter writing, and visionary exercises designed to open your eyes and move you.
Creating this book was such a long and hard process for Adana, but it was all so worth it. She said the hardest part was having to share her story with her co-writer. "It was vulnerable because there were 25 hours of voice recordings, she had all of my drafts, we spent hours and hours together. She felt my emotions, I cried, we went to the neighborhood that I grew up in, she came to Cleveland and met some of my students. It was hard."
Throughout the book, Adana talks about dealing with hardship, cultivating self-esteem, feeling your feelings, letting go, setting goals, and so many more things that are important for creating a healthy life for yourself. She includes her own personal experiences in the book, which brings it even more to life, and helps readers understand where she is coming from. She also talks about her experiences to emphasize the fact that anyone can overcome anything. She says in the book, "I'm living proof that you can overcome your past and create a fulfilling future for yourself. You've got your own story, your own traumas and dramas; we all do. But I'm here to tell you, 'Don't give up on yourself.'"
Adana dedicates so much of her time to helping people, loving people and reminding people why it's so important to love yourself and to harness the deep, strong power within yourself. "Because of Adana, I have learned more about myself as a person, and how to make smart decisions for my life in the future," said Max Rojas Bauso, a junior at Cleveland.
"Camille is one of the most inspiring and welcoming people I've ever met, and we are lucky to have her as a teacher in this school. She spends impossible amounts of time truly getting to know not only her students, but anyone attending Cleveland. I feel like I could tell her anything, and I definitely can!" said Sierra Parsons, a senior at Cleveland.
Adana's colleagues are also very proud of what she's doing with this book. "She has worked really hard for years and years and I am so proud of the work she's put in, and what she's putting into that book to create change in people's lives and I love that she did it," said health and theory of knowledge teacher Gaye Chapman.
"Obviously, I'm extremely proud of all that Camille has achieved. It just doesn't seem possible that just a few years ago she was a student of mine," said Jan Watt, Cleveland's special projects coordinator.
Camille Adana has a huge impact on her students and wants to do just that with this book: "I'm trying to save a life; any life that I can."
One of Adana's plans for the future is to have a next book full of other people's stories and how they have incorporated ADANA Dynamics in their life. "When you read the book, you can go to Adanadynamics.com and there's going to be a submission section, and that's going to be the next book," Adana said. "I think your stories matter."
This book was written to create positive change in the world we live in, starting with changes within ourselves. You can order "Motivate From Within" on Amazon for $16.99. Getting people motivated is what this is all about. Adana says, "If you look at the title, Motivate From Within, that is literally what I am the most passionate about: getting people to look within and find their passion, no matter what it is. I just want motivation within people."
Leave a Comment
About the Contributor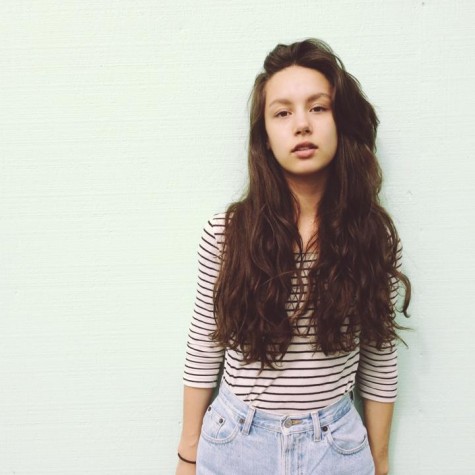 Siana Ramos, Reporter
Grade

What's on the bookshelf?

Favorite food?

Favorite thing about Cleveland?