Girls Lacrosse finishes the season
With the lacrosse season over for this year, the Cleveland team is looking ahead to next year. The team is losing nine seniors on varsity, and they will need to find some new players and bring some up from the junior varsity team.
"I am hoping that the returning players stay strong and then we can bring in a bunch of players from JV as well to fill in the spots," said coach Katie Sheridan.
Despite a 3-10 record, the team had some close games but sadly didn't have a high winning percentage and missed the playoffs.
"I'm hoping next year, we're able to create a strong team bringing in new talent! Losing nine seniors is going to be tough no doubt, but I'm excited to see people rise to the occasion and work really hard," said Camila Mejia, a sophomore on the team.
The team will need to work hard to fill the gaps the seniors are leaving behind. With the top three scorers, Emily Diamond, Leah Cromett, and Aja Alexander leaving this year, the team will need to step it up to fill the holes left by these great players. Every senior who is leaving this year will be missed by the team dearly.
"We'll need them to step up and be ready to play," said Bella Penberthy, sophomore.
Even so, the girls lacrosse has had some great games this year, and the girls JV team won their first game in years. So by the end of the year, the team has made some amazing accomplishments and are looking forward to next year's season and getting ready to see some new faces on the field.
Said Mejia, "When everyone is working together on the field and click as a team, we play at a whole new level."
About the Writer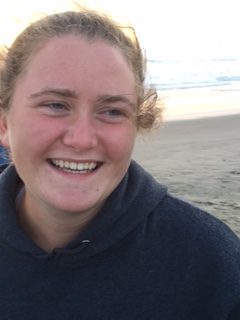 Ariel Harmon, Assistant Social Media Editor
Position within Newspaper: Assistant Social Media Editor and Page Editor

Graduation year: 2018

Favorite thing to do: Sleep

Favorite book: The...