NBA Power Rankings Fail
Many of you loyal Cleveland students who read the sports section might have been taken aback by the sheer lack of prediction accuracy that plagued my power rankings for the 2016-2017 NBA season just an issue ago. I am here now today to say that I am sorry. My poor judgement probably left many of you in unfathomable anguish and suffering along with a feeling of rage against the poor author (myself) who wrote of such blasphemy. I am here to correct the record and attempt to save my last sliver of dignity and self respect. My fellow reporter Sam Gavitte and I will attempt to rebuild whatever credibility I have left. We will review my previous rankings and put a new and improved power rankings below.
---
Golden State Warriors – Fail
Many predicted that the Warriors would take the league by storm this year, after the team that blew a 3-1 lead in the finals last year gained star Kevin Durant. We were included in this hype. Many were just as quick to call the trade a flop after their opening night destruction at the hands of the San Antonio Spurs. The Warriors are not as good this year as they were last year and that is very clear. Their defense is lacking without Andrew Bogut and it appears that Klay Thompson is having a rough year thus far. The Warriors may click halfway through the seasons and become unstoppable as originally predicted, but there is no knowing at this point in the season.
Cleveland Cavaliers – Good
Our prediction was spot on. The former champions have performed as well as expected this season. In fact, they have improved considerably.
San Antonio Spurs – Close
The Spurs started out strong with a whupping of the Golden State Warriors in their first game of the season, but have lost their heat over the past several weeks. Their defense is not as good without Tim Duncan and they are suffering from frontcourt chemistry between Lamarcus Aldridge and Pau Gasol.
Boston Celtics – Fail
This prediction is so wrong it's truly incredible what Noah was thinking. It makes me wonder if the Clarion writers need to be drug tested because there is no way a clear minded person would put Boston in the top five. Frankly, they don't even deserve to be in the top ten. The Celtics have lost to both New Orleans and Washington, giving each of the teams one of their two wins. Although there have been bright spots, like their victory over Indiana recently, Boston doesn't look as though they'll be a big threat this year.
Los Angeles Clippers – Fail
The Clippers turned out to be the best defensive team in the league along with sporting one of the top offenses. Chris Paul, Blake Griffin, and JJ Redick are forces to be reckoned with on the offensive end, and their big man in Deandre Jordan is as dominant defensively and on the boards as ever. The Clippers may be the best team in the NBA.
Portland Trail Blazers – Fail
The Blazers sport one of the worst defenses in the NBA, and with their offense effectively being two players in McCollum and Lillard, they struggle to hold leads in games they start well in. Perhaps the arrival of Festus Ezeli later in the season will boost the Blazers defense considerably, but perhaps it won't. The Blazers have a poor history with injured big men.
Utah Jazz – Good
If the Jazz can remain healthy they are one of the best defensive teams in the league and one of the top offensive teams in the league. Derrick Favors has been suffering from some injuries this season, but the arrival of George Hill has strengthened their point guard position. Hayward is an elite offensive threat along with the likes of Rodney Hood and now Rudy Gobert, who used to only be known for his defensive prowess.
Toronto Raptors – Fail
The Raptors are much better than we predicted. Demar DeRozan is sporting Michael Jordan numbers. Enough said.
Indiana Pacers – Fail
The chemistry for the Pacers clearly isn't working out. Paul George is becoming frustrated with the lack of effort in Indianapolis and the team is not showing its strengths in their games. Perhaps they can turn this around in the coming weeks.
Memphis Grizzlies – Fail
The arrival of Chandler Parsons did not provide the offensive boost that we thought it would to the Grizzlies offense. Injuries are already plaguing the team again with Mike Conley missing some time. Hopefully we can see this team fully healthy this season.
The new and improved power rankings:
Los Angeles Clipper

Cleveland Cavaliers

Golden State Warriors

Atlanta Hawks

San Antonio Spurs

Toronto Raptors

Utah Jazz

Charlotte Hornets

Houston Rockets

OKC Thunder
About the Writers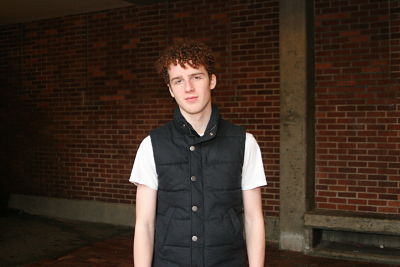 Noah Kemper, Reporter
Name: Noah Kemper

Position within Newspaper: Reporter

Graduation Year: 2017

Favorite thing to do: I love traveling, hanging out with friends,...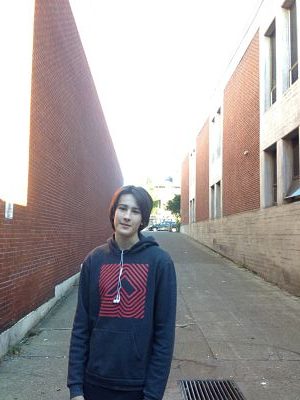 Sam Gavitte, Reporter
Position within Newspaper: Reporter

Graduation Year: 2017

Favorite thing to do: Sleeping

Favorite book: One Hundred of Solitude

Favorite movie:...