100 Warriors: Biftu Amin Empowers the Next Generation
Biftu Amin, a senior at Cleveland, has been volunteering at the Masjid Al Furqan mosque on MLK boulevard since eighth grade. Amin, along with other Muslims, didn't grow up in a time where a president has portrayed Muslims and the Islamic religion as someone or something to be feared, and where American society associates the religion with terrorism. Fortunately, Amin grew up in a time where Muslims needed not fear hate crimes, dirty looks, and discrimination. Sure, there was controversy and cruelty, but not nearly to the extent that they face today. In order to aid the eradication of such issues, Amin  regularly dedicates her time to being a mentor to young Muslim girls and some boys who range from ages 8 to 13. In this, Amin helps them accept their religion, and teaches them how to surpass the bullying and ignorant questions that are rampant among such difficult times, such as "Do you get hot wearing a hijab?" or "Do you shower with it?"
Amin was introduced to this volunteering opportunity by her own Mosque. She tries to volunteer as many as three times a week, but Saturday and Sunday are a must. During these shifts, Amin volunteers for five hours at a time. She mentors and acts as a resource for the young girls to go and talk to, especially when some don't have any older siblings to look up or help guide them through life. "We do activities, bond, read the Quran, pray, and I help with their homework," said Amin. This is especially beneficial to the kids whose parents suffer from a language barrier, rendering them unable to assist their children.
While volunteering at the Mosque, Amin has encountered young children who feel unsafe in today's world, and who feel as though their religion sets them apart from other children their age and from people who live in America. Amin stated that some families have discussed that their children feel uncomfortable wearing their head scarf (hijab) in public and at school because they are bullied, and are made to feel unwelcome at school. In this case, Amin offers the girls support, and reminds the children that they're safe and are free to express their feelings to her of how they don't feel accepted and how they think they're different from society's expectations.
It's "my time to teach the kids how to be confident in themselves as young Muslims. Right now especially, with everything that's happening in society, with the new president elected. I feel like some people in the Muslim community and who are black might feel unappreciated and not safe and targeted. It's a way of saying, 'Don't change who you are for society's expectations, but change the expectations of society to fit you,'" said Amin.  
"I like making a place for everyone to feel welcome and comfortable," said Amin, a place "where they can look forward at the end of the day to a place they know they can express their feelings and that's what the Mosque community wants to do."
Overall, this experience "taught me to be a better Muslim for myself. Get my priorities straight, and it's got me to build a stronger relationship with my religion and Allah. It really opened up my eyes, and it I believe was very beneficial for me, as well as the kids I teach. It's a very rewarding position and honor, and I'm very happy I get to do this and be a leader for younger kids, and most importantly young women," said Amin.
Amin aims to always cherish her experience and knowledge that she's earned from her time volunteering at the Mosque. No matter where she goes, Amin hopes to help at the Mosque to continue encouraging young Muslims to believe in themselves, love their religion, and share it with the world.
Leave a Comment
About the Contributors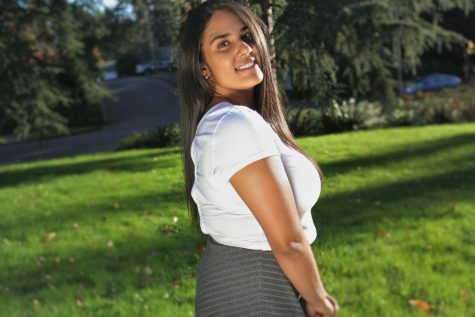 Adriana Milian-Hernandez, Reporter
Position within Newspaper: Reporter

Graduation year: 2017

Favorite thing to do: I love traveling, cooking, and reading a good novel

Favorite book:...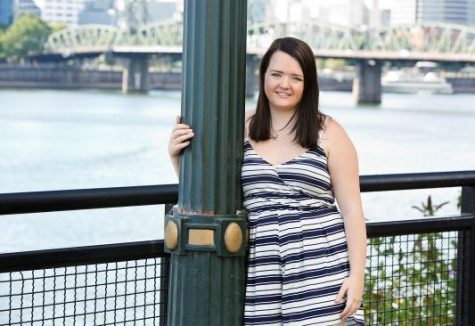 Ashley Lytle, Editor-in-Chief
Position: Editor-in-Chief, Online Editor, Page Editor, Photographer, Videographer

Graduation year: Class of 2017

Favorite thing to do: Hang out with...