Biftu Amin is Selected as Cleveland's 2017 Rose Princess
Hang on for a minute...we're trying to find some more stories you might like.
Senior Biftu Amin was crowned Cleveland's Rose Princess on March 20, in an afternoon assembly in the school auditorium, joining 14 other local girls on the 2017 Rose Princess Court.
Amin's official duties start at the end of April, and she will represent Cleveland and the Rose Festival Association by participating in volunteer work, and traveling around the state for events leading up to the crowning of the Rose Festival Queen, which takes place June 10, just before the start of the Grand Floral Parade. Each court princess earns a $3,500 college scholarship.
In addition to Amin, the members of Cleveland's court princesses were juniors Abbey Wilusz and Sydney Toops, and senior Megan Millan. All took part in the grueling three month procedure. The process started with an application, and from there the girls were required to write three separate speeches. Two of the speeches were 60 seconds long and pertained to a more personal aspect of the candidates, while the third one was three minutes on this year's theme: "Brilliance." Then, they stood in front of the school dressed in beautiful dresses and gave heartfelt three-minute speeches to their fellow students. From there, the student body voted for the best candidate. This accounts for half of the result, while Rose Festival officials counted for the other half.
After waiting two weeks for results, the four girls went back on stage March 20 to await the decision. This year, Amin was called to represent Cleveland and all it stands for.
"I'm incredibly proud of Biftu and I'm so happy for her," said Wilusz. "She absolutely deserves this. It's an amazing experience and to run against such amazing girls was an honor."
After being chosen for the Rose Court, Amin will now participate in a number of events, including the Rose Parade, while sharing her compassion and pride with the rest of the city.
"I feel so honored to represent Cleveland High School and the city of Portland as the Rose Festival Princess. I've been going to Cleveland for four years now and I'm gonna miss everything about that place. I'm truly blessed and honored to be Cleveland's princess," said Amin. "I'm excited to see where this will take me and excited for all the adventures and friendships along the way. My job and goal as a rose princess is not only to represent Cleveland and our community to the best of my ability, but also represent every woman, person of color, and the Muslim community with respect."
As pincess, Amin will surely leave a vivid legacy and inspire the community for many generations to come.

About the Contributors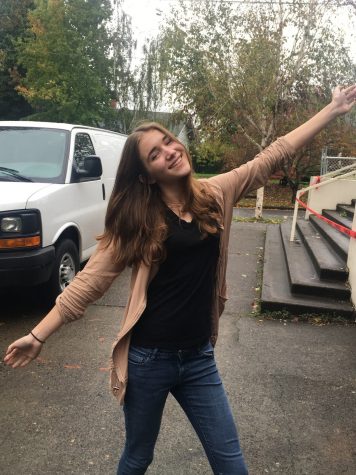 Allie Montgomery, Reporter
Position within Newspaper: Reporter, photographer
Graduation year: 2018
Favorite thing to do: Watching movies, going on adventures with my friends, and baking
Favorite book: I would have to say Paper Towns by John Green. I use it as a guideline when I want to do something adventurous.
Favorite movie: I would have to say Clueless or She's The Man. I can't really choose a favorite, but I'm able to see those over and over and still be very entertained.
Favorite food: Mexican food! My diet could be burritos for a straight week and I would be very content.
Favorite quote: "The roof is not my son, but I will raise it." -Xavier Woods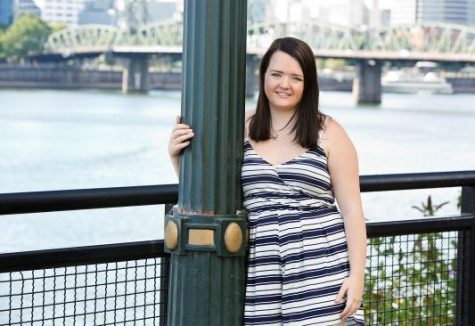 Ashley Lytle, Editor-in-Chief
Position: Editor-in-Chief, Online Editor, Page Editor, Photographer, Videographer
Graduation year: Class of 2017
Favorite thing to do: Hang out with friends by either going out somewhere or more commonly watching movies or Netflix and cooking. I also enjoy just hanging out at home with my kitty,  Willow.
Favorite book: I tend to be drawn to series. But when I'm not entranced by one, I read fictional stories, usually action-oriented or surrounded by mystery. I'm a sucker for a good mystery or thriller.
Favorite movie: My love of movies makes it impossible to settle on a favorite, at least for long. I will say this: an amazing movie has a fantastic script, a perfect soundtrack, and of course awesome visuals. There's a lot more that goes into good movies, but those are some things that tend to stick out to me.
Favorite food: Tacos and cheesecake. They're both absolutely delicious, plus they're some of my favorite foods to make.
Favorite quote: "You may say I'm a dreamer, but I'm not the only one. I hope someday you'll join us. And the world will live as one." ― John Lennon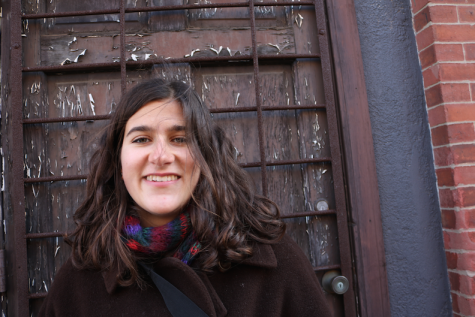 Anna Rollins, Editor-in-Chief