Sydney Toops Crowned Rose Festival Princess
Senior Sydney Toops was crowned Rose Festival Princess March 19 and expressed her gratitude at the brief ceremony in the auditorium, saying that she is "incredibly honored and excited to represent Cleveland students and faculty, as well as the city of Portland."
Toops, who earned a $3,500 scholarship, was named 11 days after she and fellow senior Elise Anderson gave their speeches in an assembly for the student body. Previous princess Biftu Amin also attended the ceremony and congratulated her.
Interested and active in a variety of pursuits, Toops' biography includes her involvement with wrestling, football and Verselandia. Above all, though, her passion lies with special education. At school, Toops works as a mentor in the special education classroom; outside, she coaches for the Special Olympics. In college, she plans to continue in this field by studying to be a special education teacher.
As the Cleveland representative, Toops will be preparing for the Rose Festival queen coronation. The event takes place on Saturday, June 9, at the Veterans Memorial Coliseum, just prior to the start of the Grand Floral parade. Soon thereafter, the entire Rose Festival Court will travel five days a week, for five weeks, interacting with the community.
In the days to come, students at Cleveland should be sure to congratulate both Toops and Anderson for their arduous work and dedication to the school. And when June 9 comes along, attend the Rose Festival to enjoy the Portland festivities in support of Cleveland's new princess who is "excited to start this amazing journey."
About the Writer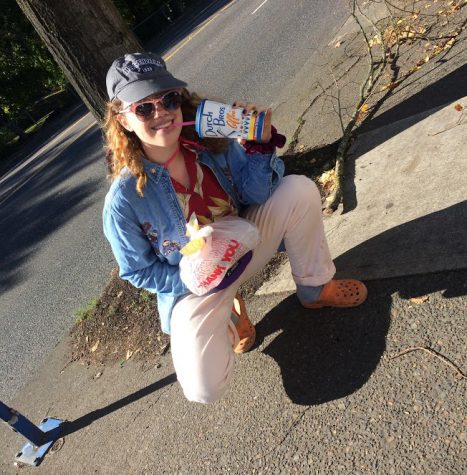 Brooklyn Pierce, Reporter
Position within Newspaper: Reporter Graduation year: Right now, I'm a junior and will be graduating in 2018. Favorite thing to do: I love constitution...