Catching up with Cleveland graduate Amber Starks, the 1999 Rose Festival Queen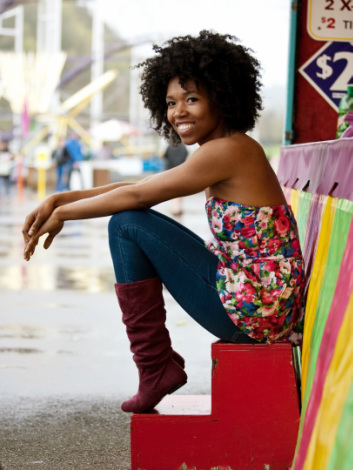 Amber Starks, a California-born Cleveland graduate from the class of 1999, is a professional model and a business owner. In her years, she has also accomplished numerous other achievements including not only being Cleveland's 1999 Rose Festival princess, but also having been crowned Rose Festival queen later that year.
All throughout her three years in middle school, her teachers would tell her how she was going to be the Rose Festival queen when she was older. A native Californian, it took Starks a while to fully grasp the same meaning as Portlanders of being Queen of Rosaria. Once she was in high school, her teachers yet again told her she would be Cleveland's rose princess.
Starks attended Cleveland from 1996 to 1999. She then attended the University of Oregon and received a bachelor's of science in general science. She minored in Anthropology and Biology. After college, Starks decided to go into research and got a job working at the university in the department of Neuroscience as a lab assistant where she studied fanconi anemia, a genetic disease that can lead to bone marrow failure and cancer. After working at U of O for a few years, she left.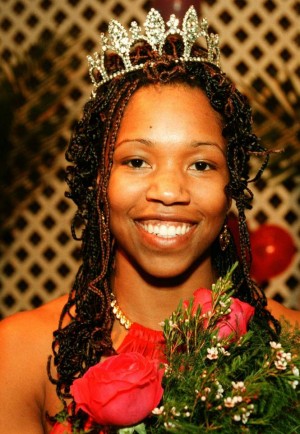 Although never a part of Stark's' plan, she eventually became interested in volunteering to braid African American children's hair in foster care, but unfortunately discovered a legal setback in her plans. According to the law, a person must be a fully licensed beautician in order to do any sort of hair alterations, even if the changes were temporary. Amber saw many flaws in this law, including the fact that traditional African American hair care was not something often taught in cosmetology schools.
Starks is a graduate of the Urban League of Portland's Social Justice and Leadership Program's 2012 Cohort. There she learned tools that helped her through the legislative process to create a new way for people to do temporary hair care/styling without having to be a fully licensed beautician.
In 2012, Starks began the legislative process and in June of 2013, Starks succeeded in passing the OR HB3409, or the Natural Hair Care Act, which created a new license that would allow people who wanted to perform services for natural hair care. A test was created and put into place and Starks was able to start the next chapter in her life.
Starks started her own business called Conscious Coils, that helps people with traditional African American hair care. She says on her website: "My ultimate goal is to inform and support individuals and families who choose natural hair. I desire that anyone choosing this journey will feel bold and comfortable rocking their curls in all aspects of their lives." At Conscious Coils, they not only offer advice and do hair styling and care but additionally they have developed their own products that are specifically for natural hair. As stated on her website: "Conscious Coils is more than natural hair, it's a movement."
Unexpectedly finding herself in the photography industry, Starks explained that modeling was never a career path she had imagined herself to pursue. Not only was she shy and liked to stay out of the public's eye–although she tends to always be in the public's eye anyway–but she also never saw herself as what her idea of a model should look like. After a few years of pestering from her friend, she finally decided to give it a go after the friend showed her one of his paychecks. Within two weeks of finding an agency, Starks was already getting gigs.
Starks is continuing to grow her business as well as continuing to model. She was also added as a member on the board of cosmetology in January of 2015.
"My advice for high school students is to be open to new opportunities and ideas. Life doesn't always end up the way you thought it would and that's ok," expressed Starks.
Starks is a great example of how life doesn't always end up the way you think it will. Now she is a rose queen, a model, a scientist, a business owner, a natural hair care provider, and an advocate who helped change legislation.
Leave a Comment
About the Contributor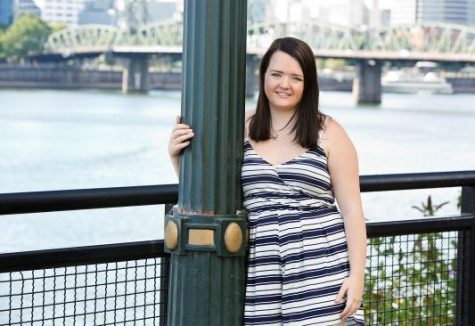 Ashley Lytle, Editor-in-Chief
Position: Editor-in-Chief, Online Editor, Page Editor, Photographer, Videographer

Graduation year: Class of 2017

Favorite thing to do: Hang out with...