Round Two: Cleveland 100 year celebration trivia winner … Stellan Roberts
The story of the lucky nickel
Senior Stellan Roberts was the winner of the second round of the Clarion trivia contest that celebrates Cleveland's 100 year celebration.
The Clarion posted the trivia quiz at its site online (clevelandclarion.com) and more than 20 people gave the question a shot. Out of the correct four responders, Clarion adviser Andy Sorensen picked Roberts' name out of a hat.
The question for round two was "Who is responsible for inspiring the creation of the old 'Nick the Nickel' tradition?" Out of 24 responses, four people correctly chose Dan Mitola from the list of four possible answers. Jan Watt, Cleveland's special projects coordinator, was the most popular answer with 11 individuals selecting her name incorrectly.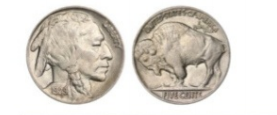 In 1929 Cleveland student Dan Mitola was a varsity football player for Commerce High School, what Cleveland was once named. On his way to a game at the field he found a nickel that he proceeded to place inside his shoe.
The nickel itself had a buffalo on one side of the coin and a profile of a Native American on the back side of it.
The team only endured one 3-0 loss to city and state champions, Washington High School during the 1929 season. Mitola once again placed the "lucky" nickle in his shoe for the 1930 season and the team went undefeated winning the Portland city championships.
On Thanksgiving day in 1930 Commerce went against La Grande High School in the charity bowl, defeating them. The Oregonian declared Commerce's varsity football team the 1930 Oregon High School State Football Champions.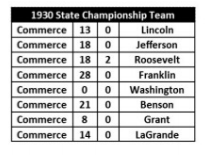 Between the 1929 and the 1930 seasons the combined record was 13 wins, 1 loss, and 1 tie.
After the 1930 season ended the tradition "nick the nickel" was created. From the 1930s to the 1970s, every time the football team had a victory they would saw a nick into a large wooden nickel.
It was a way for Commerce and Cleveland students to remember the 1929 and 1930 season as well as to honor the part Dan Mitola's lucky nickel played. A total of four wooden nickels have been used for this ceremony since it was started.
In 1970 Dan Mitola was welcomed back to make the first nick in the fourth nickel where he also presented the original lucky nickel to to the school.
The tradition ended when the Cleveland mascot switched from the Indians to the Warriors in 1988.
Congratulations to the following people who correctly answered the trivia question:
Jeanne DeMeo, Anna Litchman, Anna Rollins, and Stellan Roberts!
Leave a Comment
About the Contributor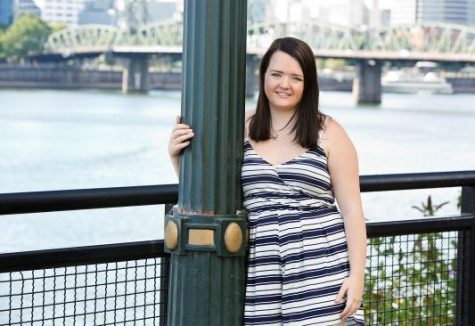 Ashley Lytle, Editor-in-Chief
Position: Editor-in-Chief, Online Editor, Page Editor, Photographer, Videographer

Graduation year: Class of 2017

Favorite thing to do: Hang out with...