September Faces on the Field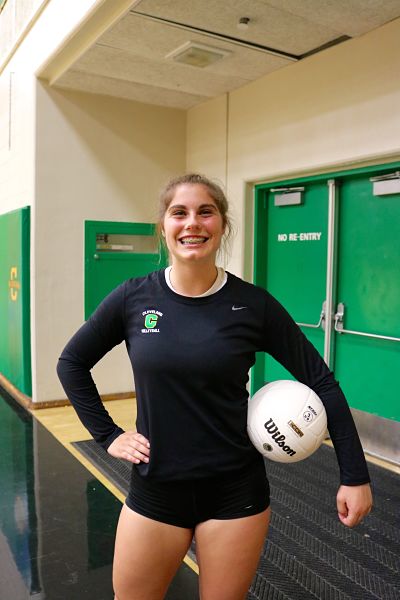 Ella Ristvedt
After a triumphant win against Wilson Sept. 22, Cleveland's Ella Ristvedt was able to walk away proud for her amazing passes made that night.  The junior captain is a libero on varsity volleyball for the third year in a row. Her job, which is digging hits from the other team and stepping up to get the ball over the net when the ball is shanked, has proved successful, considering the team's record is 6-2 so far this season. With the help of Ristvedt, Cleveland won against Wilson three games to one. "I was really hoping to win against Wilson this game and it felt really good when we did," she said. "My serves went over and I got the ball up almost every time." Wilson's hitters have been a part of their success, and due to Ristvedt, Cleveland was able to overcome this barrier.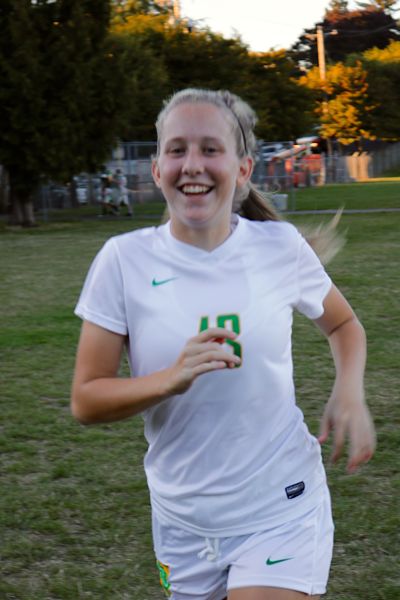 Allison MacMillan
Allison MacMillan has been a vital part of the Cleveland girls soccer program ever since she stepped onto the field, and has played a huge part in leading the Warriors to a state rank of 21. Allison, a captain this year, helped lead her team to a season opening win against Liberty by a score of 4-0. She plays left back, but doesn't let that stop her from finding the back of the net, already scoring a goal this year. "There are a lot of freshman but we just have have to work as a team. It's looking good," she says about the season's prospects. She's looking for a win in the next game against Franklin on Sept. 27, when the Warriors open up league play.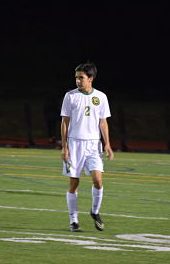 Dawson Currin
Dawson Currin is a senior and has played soccer all four years he's been at Cleveland. He plays both outside back and midfield. This season, he is on varsity after swinging last year. Although he hasn't scored he's added to both the attack and defense with his speed and skill. Currin has been enjoying this season a lot so far. "My favorite part of playing for Cleveland is my teammates," said Currin. "Everyone's really chill and we all like each other a lot." Overall Currin seems to be having a great season both on and off the field.
Finn Kemper
Finn Kemper is a second year cross country runner for Cleveland. His most recent cross country meet was the PIL Relays meet at Pier Park in St. Johns. The PIL Relays meet was a different experience in comparison to the normal cross country meets, as runners were only to run one mile before handing off a baton to continue the relay, rather than complete individually the normal three miles in standard meets. "This meet greatly favored track and field runners," said Kemper. "I was the anchor on my team because of my experience in track and field in the springtime. My favorite race is the 1600 meters so that really helped me in the PIL Relay and I think that's why my relay team did pretty well!" After the Cleveland first team finished 10th in the overall rankings of the PIL Relays, the Cleveland team looks forward to improving in their upcoming meets.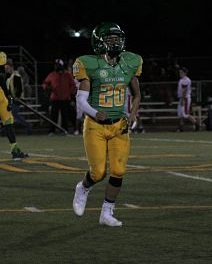 Arturo Flores-Cruz
Arturo Flores-Cruz is in his fourth year of playing football and is currently a running back and a linebacker for the varsity football team. Flores-Cruz has played varsity for three years.  "I love it. It's something I enjoy doing and I will miss just being around your friends, working hard, and putting the effort each week. There's nothing more fun than playing football with your friends," he said. Flores has stepped into the starting running back role this year and hopes this year will be better than last, even with veteran lineman Daniel McIlveen out for the season. Through the first three games, Flores-Cruz is the second leading rusher on the team.