Conor Bergin is Crowned the 2017 Mr. Cleveland
Senior Conor Bergin was crowned the 2017 Mr. Cleveland on Friday, April 21. A show frequented by long awkward pauses also had the audience cheering for their favorite guy and laughing right out of their seats just as often.
Mr. Cleveland is an annual fundraiser for the Cleveland Sundancers. After the cancellation of Mr. Cleveland in 2016, five 2017 seniors took the stage in an effort to win a prom package. Only a few of the Cleveland auditorium rows were filled with audience members. The five contestants this year, including Bergin, were fellow seniors Jared Watson, Simon Brown, Elijah Tan, and Casey Fristoe. The package included two free prom tickets, a free tux rental from Mr. Formal, an Uber ride for prom night from Mike Litchman, a haircut at Bishops Barbershop, dinner for Mr. Cleveland and his date thanks to Papa Hayden, and a boutonniere and corsage, courtesy of New Seasons and Seven Corners. An additional free tux rental from Mr. Formal was raffled off during the show, won by senior Taylor Lewis.
The show began with each contestant escorted down the aisle of the Cleveland auditorium by a Cleveland sundancer. MCs for the night were senior Sundancers Anna Litchman and Hannah Proctor. There were three teachers from Cleveland that judged the competition: Gaye Chapman, Kathleen Fuller, and Seamus Shalman.
The contestants' first task was to show off their spirited side, dressing head to toe in green and gold. Our personal favorite was Simon Brown, who came out doing the splits and had a big, contagious smile plastered on his face the entire time he was showing his school spirit. Go green and gold!  
The second task was to portray your talent to the judges and the audience. Bergin did a stand up comedy revolving around the movie "The Notebook" and love in real life. Bergin had the crowd in hysterics as he voiced how he thought the 365 letters derailed as time passed and even commented on the way boys attempt to win a girl's heart today by jokingly pretending to take a suggestive picture. Bergin's performance was our personal favorite. It was different from the others and had us cracking up with laughter.
Next was Brown, who sang a beautiful duet of "Running" by Beyonce with JinMei Merchant. Their harmonies were beautiful. At first, one couldn't really hear Merchant's voice, but as the performance progressed, one could hear her soft tone; it made the song perfect. Fristoe came out energized and sang a song, making the stage his home throughout the performance.
Watson came on stage with his electric guitar and sang "Happy" by the Rolling Stones. He made the song his; Watson looked like a true rock star on stage.
Lastly, Tan appeared with his incredible skills on yo-yo. Tan had the whole audience in awe as he went from one yo-yo to two.
Overall, these candidates are very talented and left the audience wishing for each act to last longer.
The third task was the formal wear. Each contestant wore a suit, except Brown, who went for a more casual look with salmon colored pants, a white shirt, and Birkenstocks.
The last portion was on how well the candidates could answer a question. The first to take the stage was Bergin. He stated that it was important to put his wellbeing above all. Yes, you still should study, but you also need to spend time for yourself and be healthy. Balancing life is the key to success. Brown was asked to answer who influenced him most. He went on to explain how Mrs. Adams has been a big influence on him. She helped him feel more comfortable speaking about controversial issues and learning about issues happening in the world, as well as and being comfortable to speak his mind.
Fristoe's question was to name a challenge he overcame in life. Remembering his eight-year-old self participating in martial arts tournaments, he realized he wasn't great at the sport because he was short and chubby. He had to learn to acknowledge that he had no talent in that area. Overall, he reflected that it made him a better person.
Tan was asked how he could make an impact on society. Tan referred to Gandhi's quote, "Be the change you wish to see in the world," stating that he can make an impact on the world by making people feel safe and secure in their own communities.
Lastly, Watson closed the show by answering which person in history he would like to meet. His answer was Dr. Martin Luther King, Jr. Watson has had a fascination with the civil rights leader since he was a child, from growing up hearing, learning, and watching documentaries about him. He also named David Lee Roth as someone he'd love to meet. King's message is to spread love and unity, while a musician is looking to see themselves on magazine covers, and together the outcome is great and that's how Watson sees it.
Despite a measly showing in regards to the audience members, the Sundancers and the contestants put on quite a show. Throughout it all, we kept laughing and smiling as we watched our classmates compete for the ultimate prom package. Throughout the show, we witnessed many long, silent gaps where we were stuck waiting for someone to say or do something. What kept the show alive during the many awkward gaps was the audience, who was overflowing with energy, yelling out clever remarks. If you were not one of the handful of people who came to the 2017 Mr. Cleveland, you missed out, not only on a night of laughter, but on supporting a hardworking Cleveland team.
View Comments(1)
About the Contributors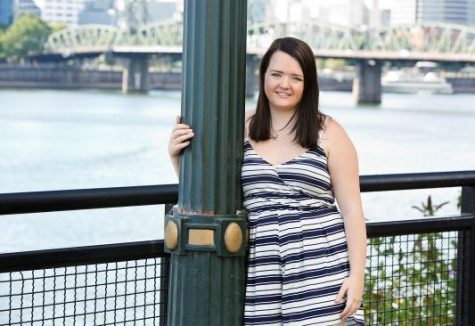 Ashley Lytle, Editor-in-Chief
Position: Editor-in-Chief, Online Editor, Page Editor, Photographer, Videographer

Graduation year: Class of 2017

Favorite thing to do: Hang out with...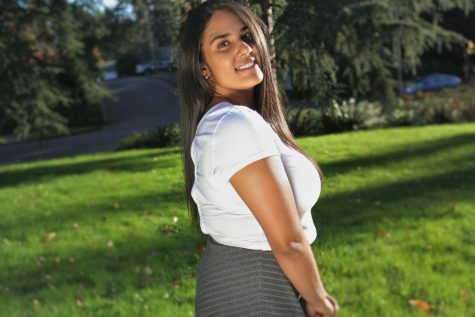 Adriana Milian-Hernandez, Reporter
Position within Newspaper: Reporter

Graduation year: 2017

Favorite thing to do: I love traveling, cooking, and reading a good novel

Favorite book:...