Rose Festival Princesses Announced
Seniors Sydney Toops and Elise Anderson will be presented to the school in a March 8 assembly
Cleveland finally has the opportunity to meet their 2018 Rose Princess candidates; seniors Elise Anderson and Sydney Toops have been named Cleveland's nominees, and are aiming to represent their community through the Rose Festival program.
Vice Principal Dr. Katy Wagner recently presented the pair to Principal Ayesha Freeman, kicking off the process to find Cleveland's next princess.
The Rose Festival has had over a century of history in Portland, each year nominating 15 high school females from around the Portland metro area to compose a Rose Festival court. Out of the 15 candidates, one is crowned as Rose Festival Queen.
On Thursday, March 8, Cleveland will hear from Anderson and Toops and how they would represent our school if granted a spot on the Rose Festival court, and, as per tradition, Cleveland students will play a role in determining who will be crowned as princess. Following the school-wide vote, the Rose Festival will then ultimately organize all of the judging, making the final decision on who will be crowned at Cleveland on March 19.
Whichever candidate is chosen from Cleveland will travel all over the state, with the Rose Festival governing their month of May. Assigned to a mentor from a community organization, the princess will gain experience with business development and will obtain skills to become a positive leader. They will also become involved in different philanthropies, represent the Rose Festival at Pendleton Roundup, and more, volunteering their time to give back to the community through a variety of Rose Festival led activities. Within the first week of June, the Rose Festival Queen will eventually be selected from the court of princesses.
Cleveland is honored to have such exemplary students representing Cleveland this year. "They both have very different platforms, and different ways that they interact with the school community," Cleveland Vice Principal, Katy Wagner explained. "Sydney is a champion for special education, and you'll even see that in her speeches and her choice of escort. Elise is a 12 [season] athlete, so she's incredibly involved in athletics and representing Cleveland through her four years here, and both of them are extremely strong academically. I think they would both be amazing representatives for our school."
Meet your 2018 Cleveland Rose Festival Candidates:
Elise Anderson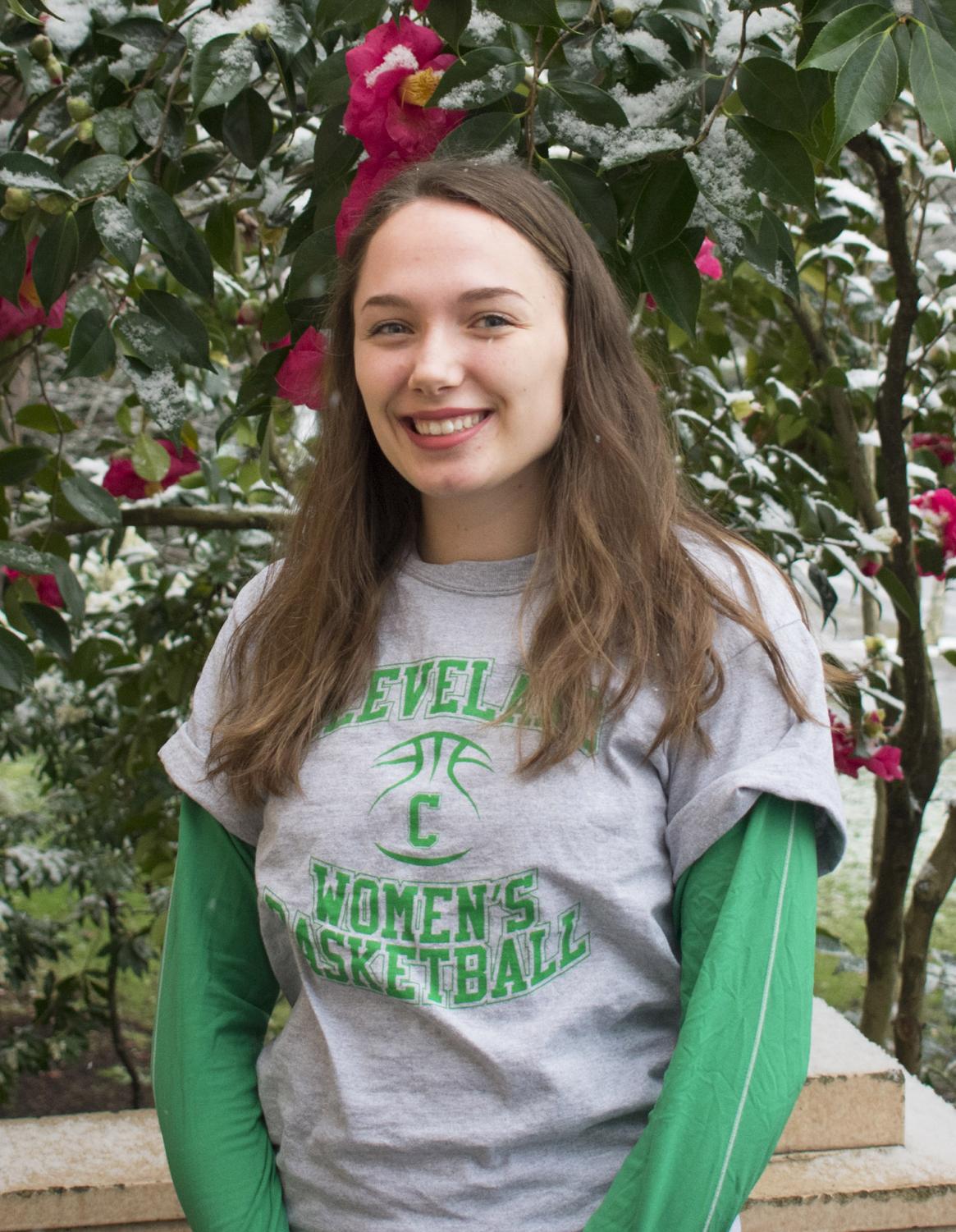 Elise Anderson is a full International Baccalaureate senior this year, but also challenges herself further by taking on the role of student body historian, committee commissioner, as well as participating in clubs. She has a history of being involved in class cabinet activities throughout her time at Cleveland, as she was the president of her sophomore class. Elise is also involved in other school activities, especially athletics. She has participated in basketball, cross country, volleyball, and track, and is well on her way to becoming a 12 season athlete. She also engages in outside programs such as outdoor school, as well as numerous volunteering activities, mostly through her athletics. Outside of school, Elise enjoys taking a breather from school by baking, hanging with friends, spending time with her brother, hiking, reading, and more.
For her future, she wants to give back to her community and find a way to make a difference, saying, "I think that right now I've discovered I really have an interest in the STEM field and that I like kind of having a black and white answer approach to things, so right now I'm pursuing a chemical engineering degree."
Her interest in becoming a Rose Princess arose from the opportunities the program provided. Experience with the world of business, scholarship opportunities, and chances to create connections made her realize how special the program is, and how much there is gain from it. To her, Anderson believes that "to be a Rose Princess, it's someone who stands out for your community," and that it is "someone who's excited about the program."
Sydney Toops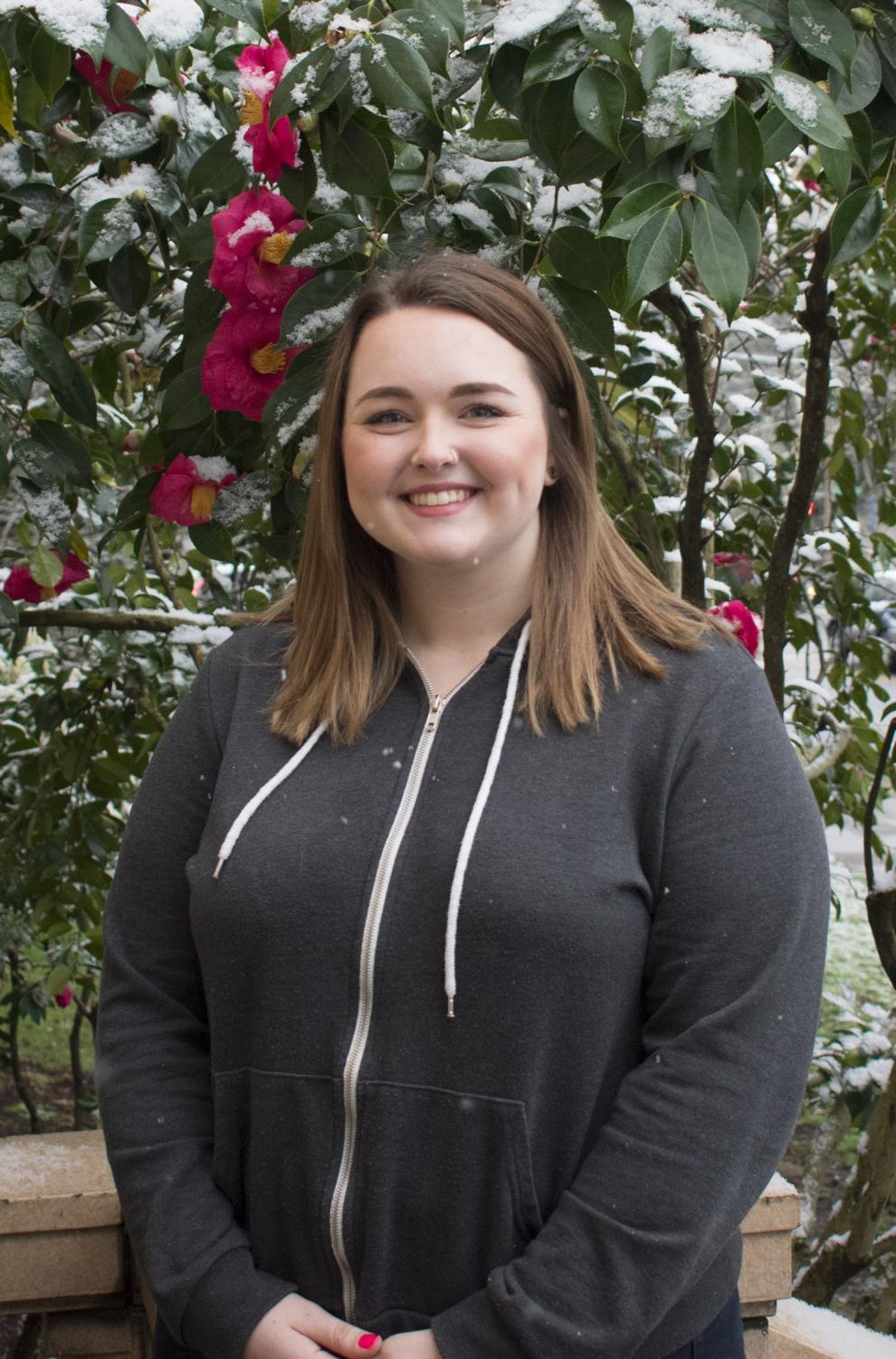 Sydney Toops is a senior at Cleveland as well, who has immersed herself in the opportunities Cleveland has to offer. As a four year varsity softball player, as well as a stats recorder for the wrestling team, she has made incredible bonds with teammates and coaches throughout her high school career. A painful and time consuming injury last year, however, prevented her from fully immersing herself in the sport she's so passionate about, and it was extremely hard for her to not have the opportunity to play, but being a strong support system for her team is also an important part of being a team player for her.
Alongside her activities at Cleveland, she also coaches Special Olympic teams for basketball, swimming, and softball. Her hopes of becoming a special education teacher has brought her to be a mentor in the special education classroom for the past two years, and she loves having the opportunity to "impact them like no one else by teaching them life skills," Toops explained.
Toops' drive to become a Rose Princess stems from her experience looking up to the past Rose Princesses and how the program creates an opportunity for her "to be a role model for young girls", and it "also provides me with mentors and connections for life," she explained. She hopes to be that role model for youth in the future and to represent Cleveland and her community positively.