Procrastination Nation: Netflix and new movies to fill your time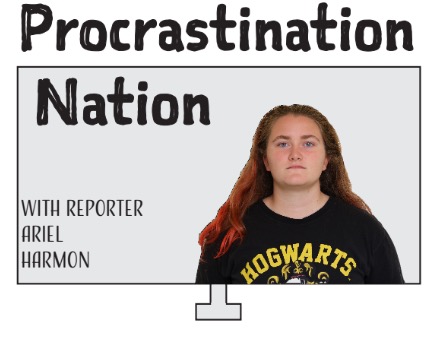 I'm going to be honest–I am already stressed out about school, and it's only been in session for a month. With all the homework and waking up at what feels like an ungodly hour, you have to decide how to spend your few free hours. You could go do something active or hang out with friends, but you might just want to have some good old alone time. I spend most of my time in solitude watching new shows and movies–or as my parents and friends call it, "procrastinating." I want to justify my addicti–I mean, help you narrow down the endless selection of entertainment.
"Stranger Things" is making all the headlines, and if you haven't yet been told to watch it, then you'll hear it from me. You need to watch "Stranger Things," even if you are only watching it to shut your friends up. "Stranger Things" is like the gateway series for a couple of reasons. One, it has a lot of references to old movies such as "Goonies," "E.T.," "A Nightmare on Elm Street," "Jaws" and the list can go on and on. With the '80s coming back into fashion, or at least coming back into T.V. shows, you might want to catch up on some classics. Don't wait till there are two seasons and then start watching; you'll never catch up that way.
Besides "Stranger Things," Netflix has just put on their streaming a breathtaking movie, "The Little Prince." This movie never came to theaters in America, but was released in France in 2015 and captured the hearts of viewers. I was super excited when this movie became available. Not only was the book, "The Little Prince" by Antoine de Saint-Exupéry, a fantastic book and a memory of my childhood, but the movie "The Little Prince," had a 21st century spin that I thought was spot on: how children have to start preparing to be adults, to be responsible and studious from a very young age, but that's not really in a child's nature. This movie wasn't exactly like the book, but it didn't ruin the original storyline either. Instead, it just added to the story and gave it a relevance in modern society. It might even make you cry about something that wasn't school related.
Also make sure to keep an eye out for the new movies coming out in the next year, movies such as "Doctor Strange," "Rouge One: A Star Wars Story," "Fantastical Beasts and Where to Find Them," "Moana," and "Miss Peregrine's Home for Peculiar Children." With all these movies coming out just this year and many more to come, you should start finding some friends to go see them with. Or just find some you time and hide away from everyone and everything by watching your favorite shows. Really everyone should take a break and just procrastinate for a bit.