Spring Sing was a Success for Cleveland's Choir Program
Hang on for a minute...we're trying to find some more stories you might like.
Cleveland's choir program hosted their annual choir concert called Spring Sing on Thursday, March 23. After the cancellation of their Winter concert due to snow days the auditorium was buzzing with excitement to hear the students perform. Along with the typical array of choir groups the audience heard two specialty acts: A solo by Jess Orkin and a "An Awkward Duet" by Micah Lytle and Amanda Riler.
Note: This is a fairly new camera to me and I was unaware taking pictures while filming would result in the pausing of the film. I apologize for it's effect in the videos. After I noticed it's effect I reverted to just filming.

About the Contributor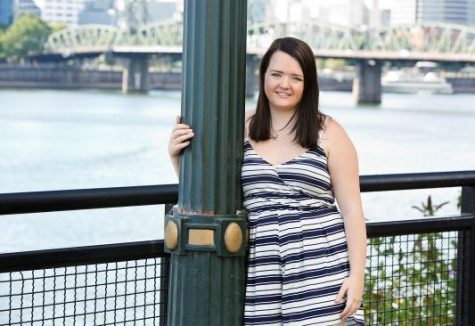 Ashley Lytle, Editor-in-Chief
Position: Editor-in-Chief, Online Editor, Page Editor, Photographer, Videographer
Graduation year: Class of 2017
Favorite thing to do: Hang out with friends by either going out somewhere or more commonly watching movies or Netflix and cooking. I also enjoy just hanging out at home with my kitty,  Willow.
Favorite book: I tend to be drawn to series. But when I'm not entranced by one, I read fictional stories, usually action-oriented or surrounded by mystery. I'm a sucker for a good mystery or thriller.
Favorite movie: My love of movies makes it impossible to settle on a favorite, at least for long. I will say this: an amazing movie has a fantastic script, a perfect soundtrack, and of course awesome visuals. There's a lot more that goes into good movies, but those are some things that tend to stick out to me.
Favorite food: Tacos and cheesecake. They're both absolutely delicious, plus they're some of my favorite foods to make.
Favorite quote: "You may say I'm a dreamer, but I'm not the only one. I hope someday you'll join us. And the world will live as one." ― John Lennon